From the mid-1990s through the early 2000s, young radicals in the U.S. really only had one choice for a day planner, the Slingshot Organizer. I always had a love/hate relationship with these little multi-colored bricks of paper—with so much information and so many scribbled doodles on each page it was almost impossible to actually add any information and have it be readable. But I also wanted to support Slingshot, the long-running free monthly anarchist newspaper that produced the organizers. Starting around 2010, a broader diversity of organizers started becoming available, with the Philly Toolkit in 2007 and 2008, Art Not Oil put one out in 2010, Bottled Wasp prison solidarity datebooks started showing up around that same time, multiple German, Spanish, and Greek anarchist and antifascist organizers, and of course Roger from Justseeds teamed up with Eberhardt Press to start producing our own in 2011, and most recently Verso started putting out sleek, hardbound datebooks.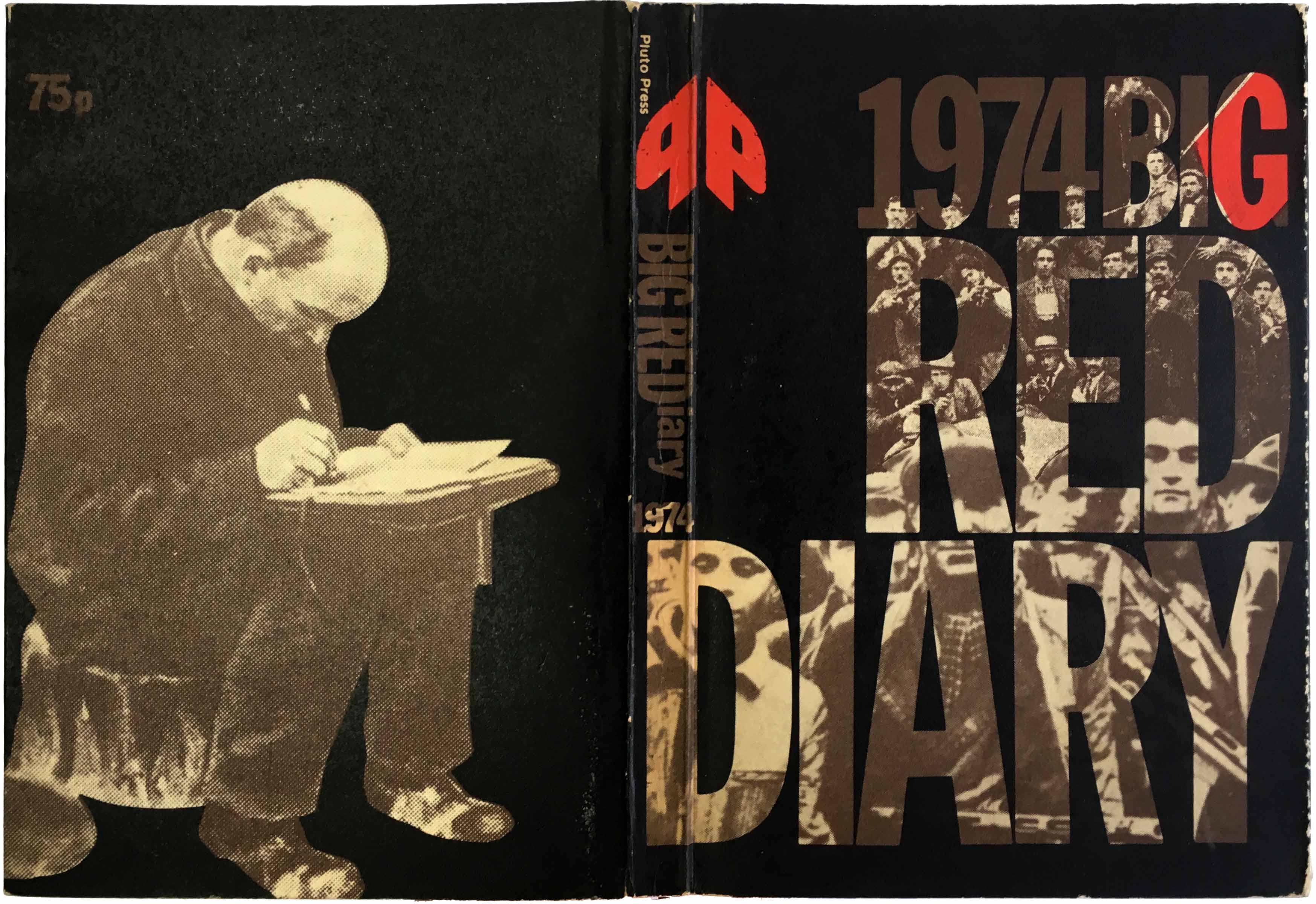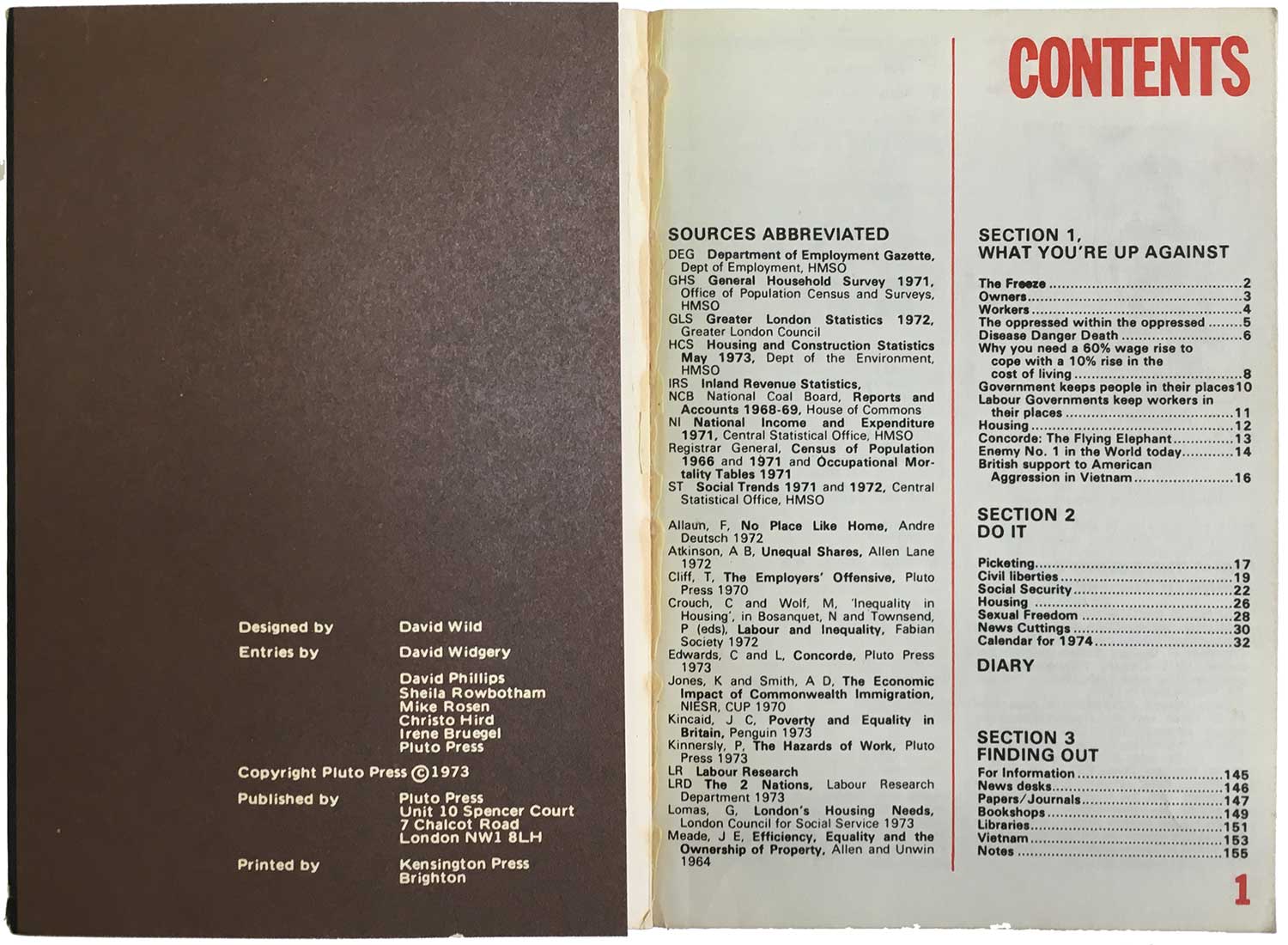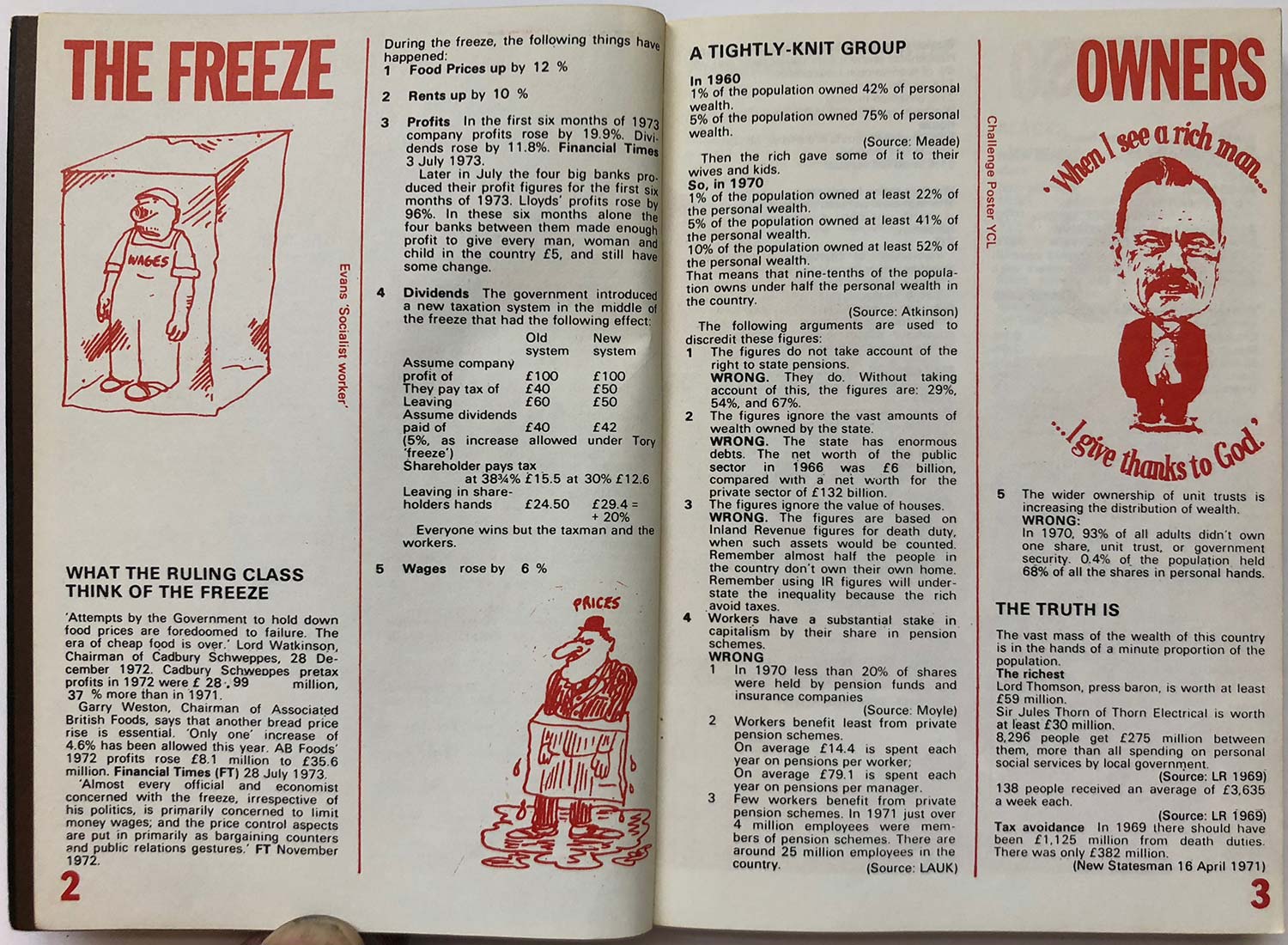 While I knew movements and political groups had been putting out calendars to support and promote their work for decades (and likely a century or more), I thought the organizer was a relatively recent invention. Turns out I was very wrong. The War Resisters League was putting out diary-style datebooks since the late 1960s, and multiple feminist groups put them out in the 1970s—all of the different editions I've seen of these have been metal coil bound. British left publisher Pluto Press was also putting out a chunky, miniature paperback datebook almost the exact same size as a Slingshot back in the 1970s. I've only ever seen one, a 1974 edition called the 1974 Big Red Diary, and it is a work of art. While the format is almost exactly the same as the Slingshot, down to the inclusion of additional material and tid-bits of historical info on the actual days, the design is a 180° contrast. While Slingshot is sloppy and cluttered, the Big Red Diary is clean, tight, and refined. It is chock full of information, but its presented in a clear and orderly way. Duotone printing allows for the inclusion of a ton of photographs and images of ephemera, but for the most part it strikes a nice balance of being accessible but falling to background when the organizer would actually be used.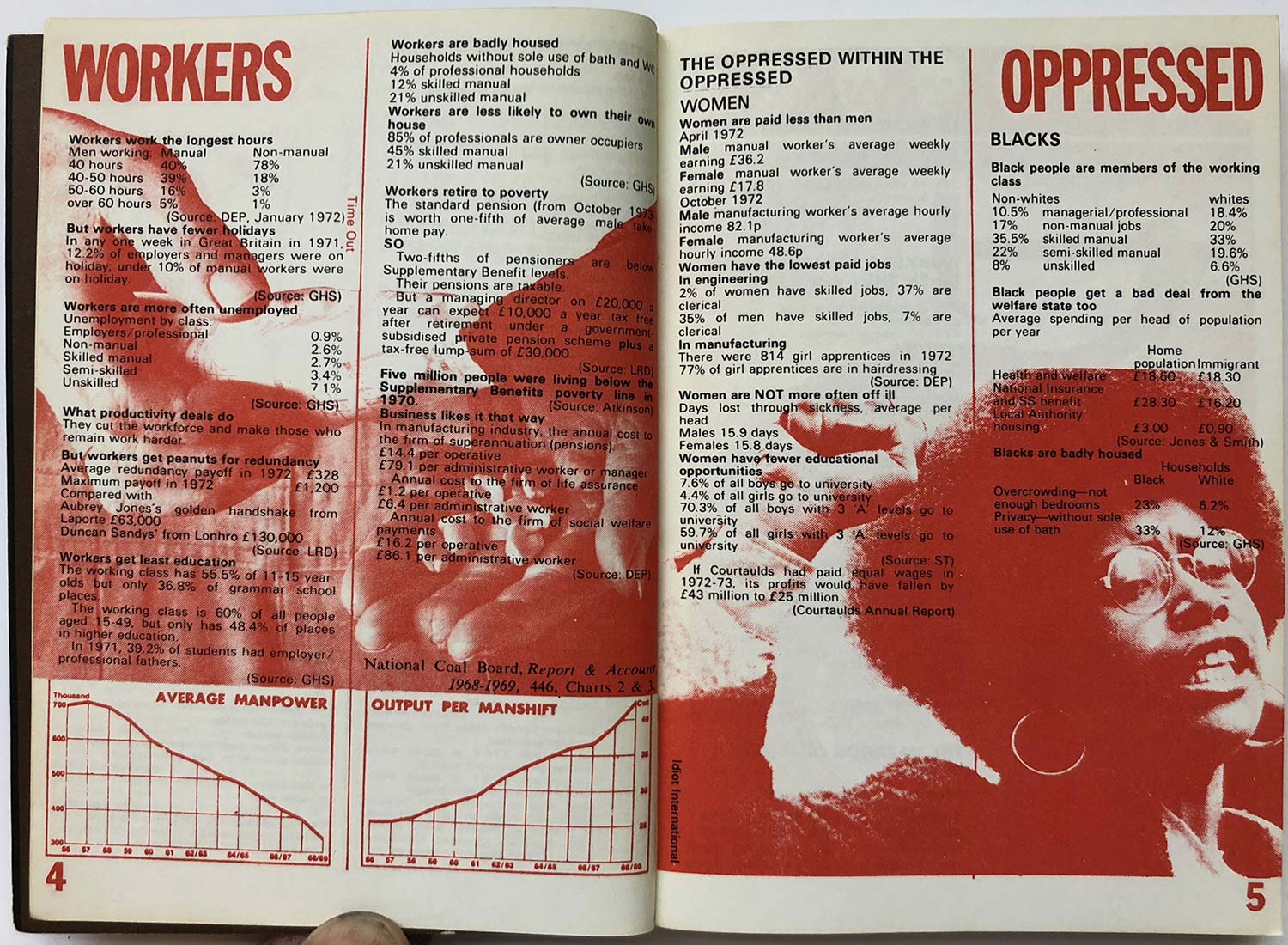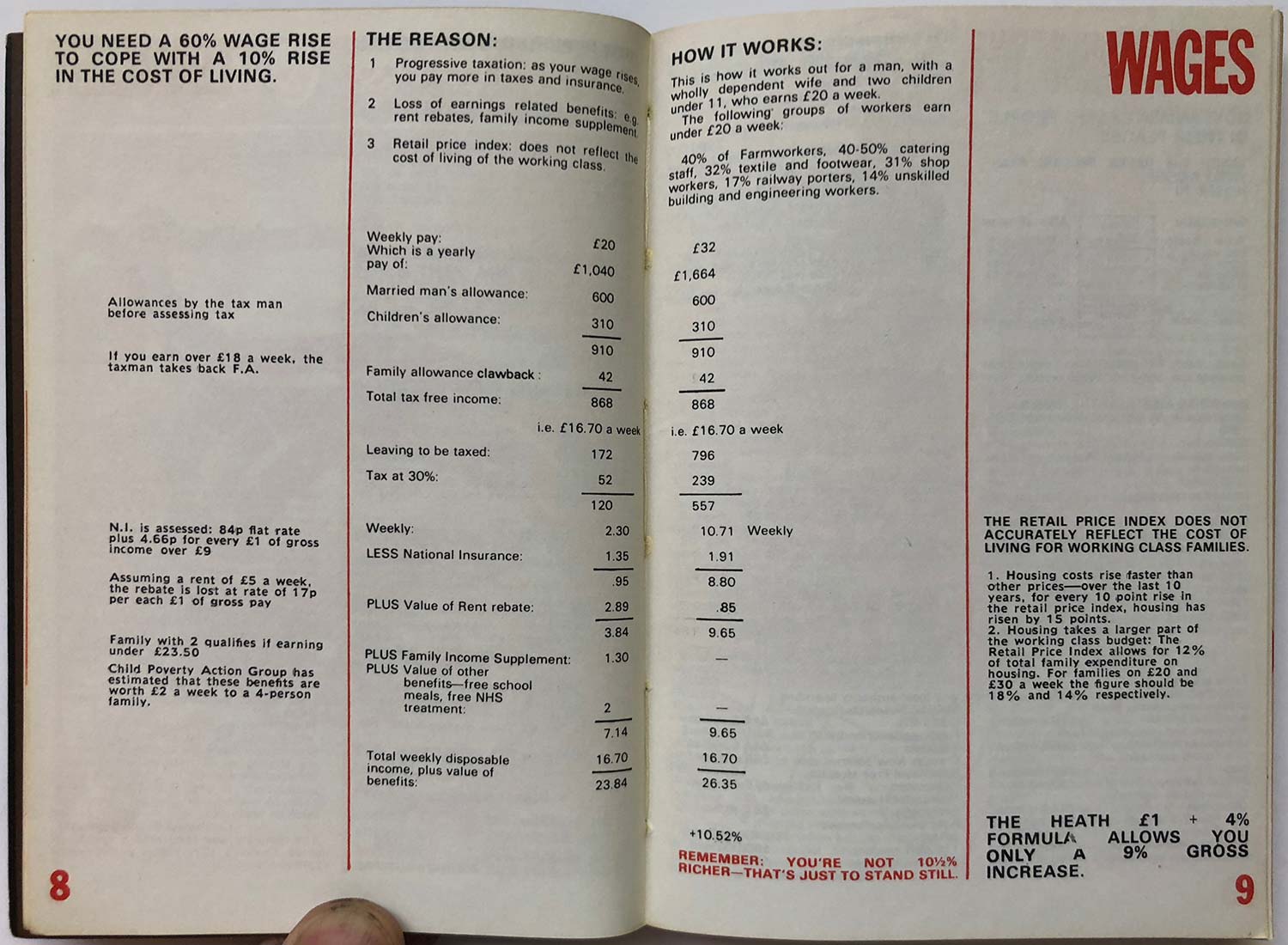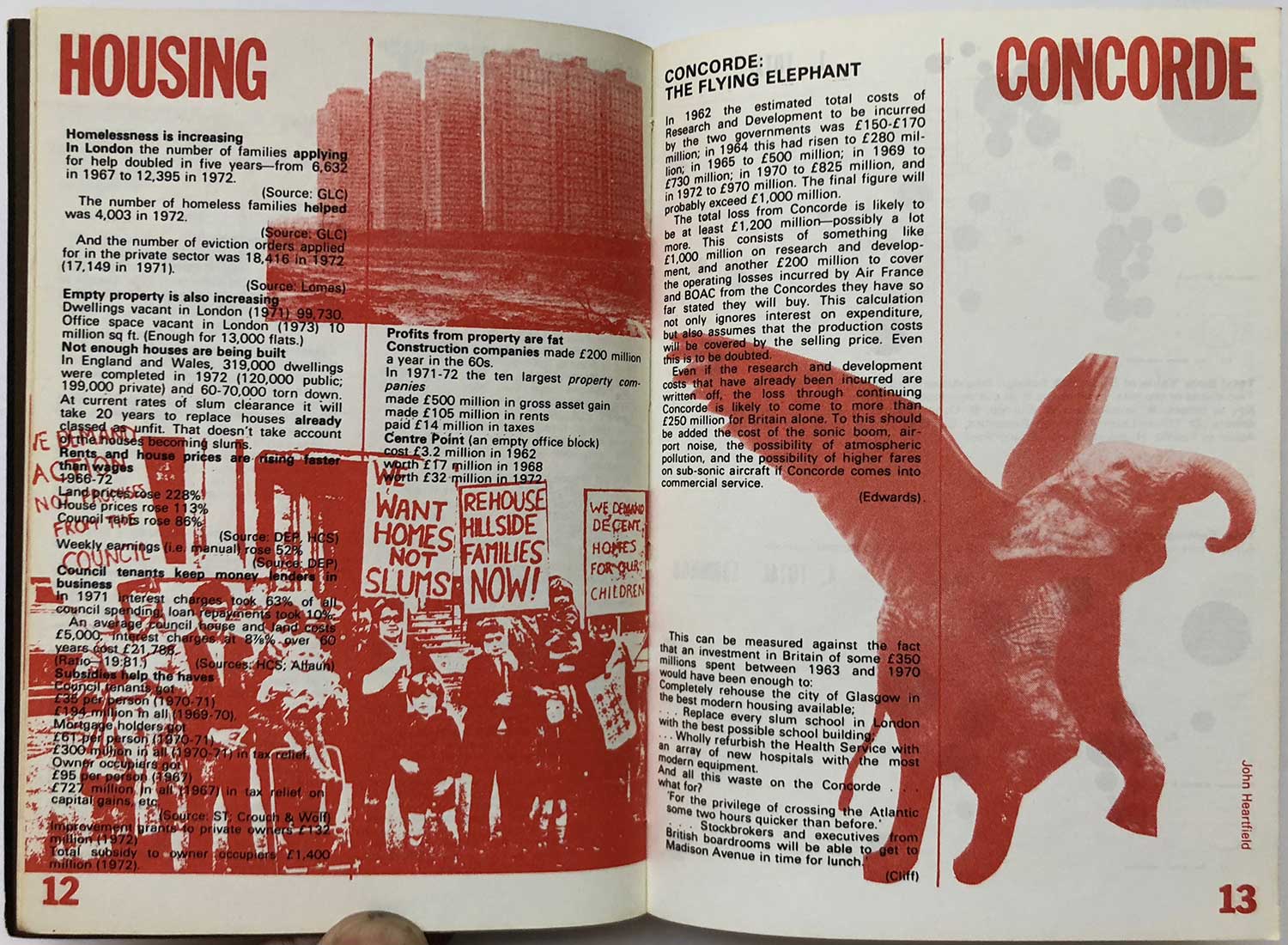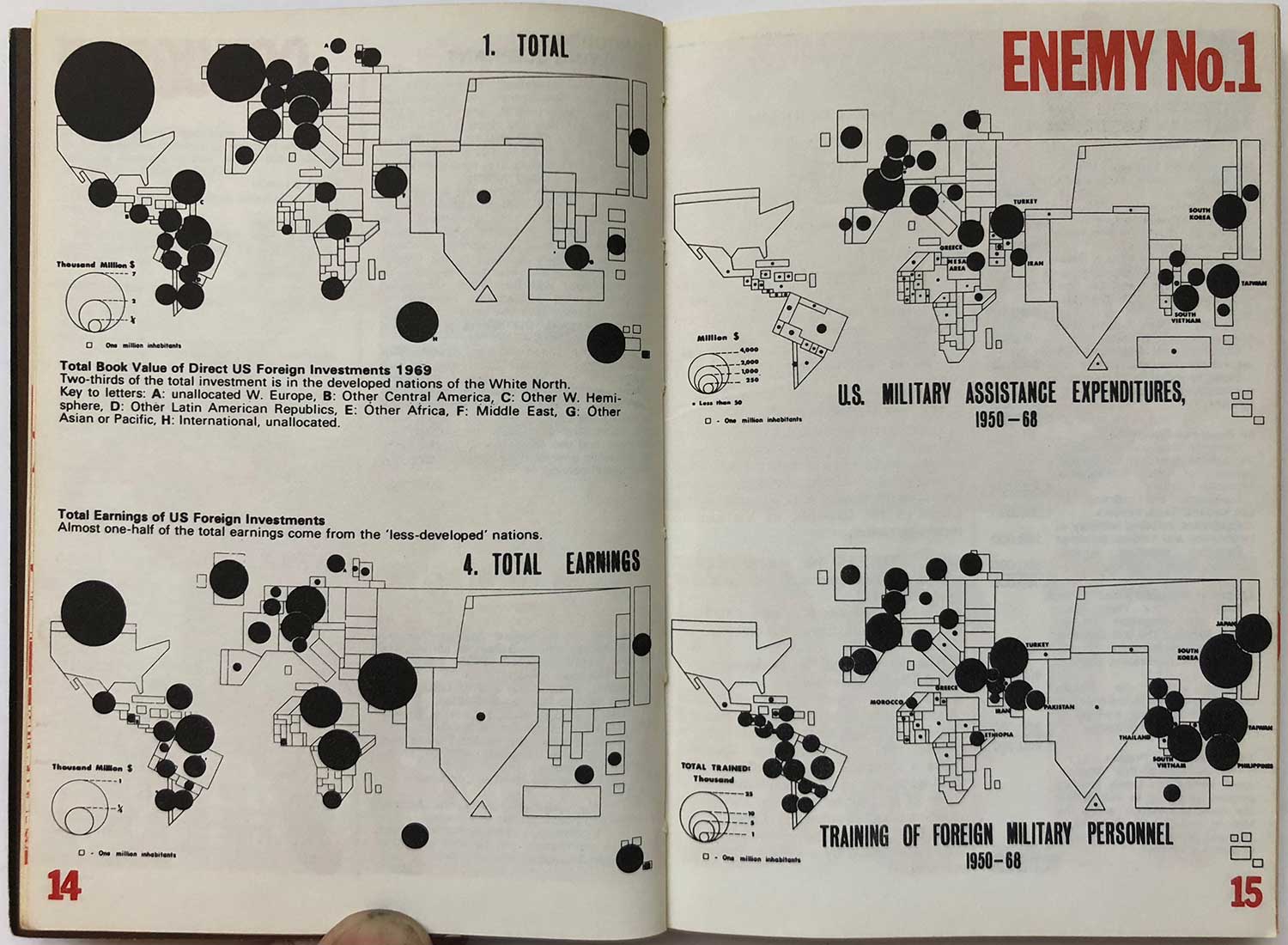 The design is by David Wild, and includes many bells and whistles, like French flaps (so you can keep your place), two different color paper stocks (white for front and back matter, tan for the actually datebook section), and sewn binding (so the thing doesn't fall apart, like so many Slingshots have). As for content, there is a ton of it. With three large sections dedicated to explaining the repressive system, tactics of how to confront it, and a huge resource section with pointers for learning more. In addition, the dates themselves are jammed with bits of info drawing from communist, socialist, anarchist, labor, feminist, and Third World-ist histories.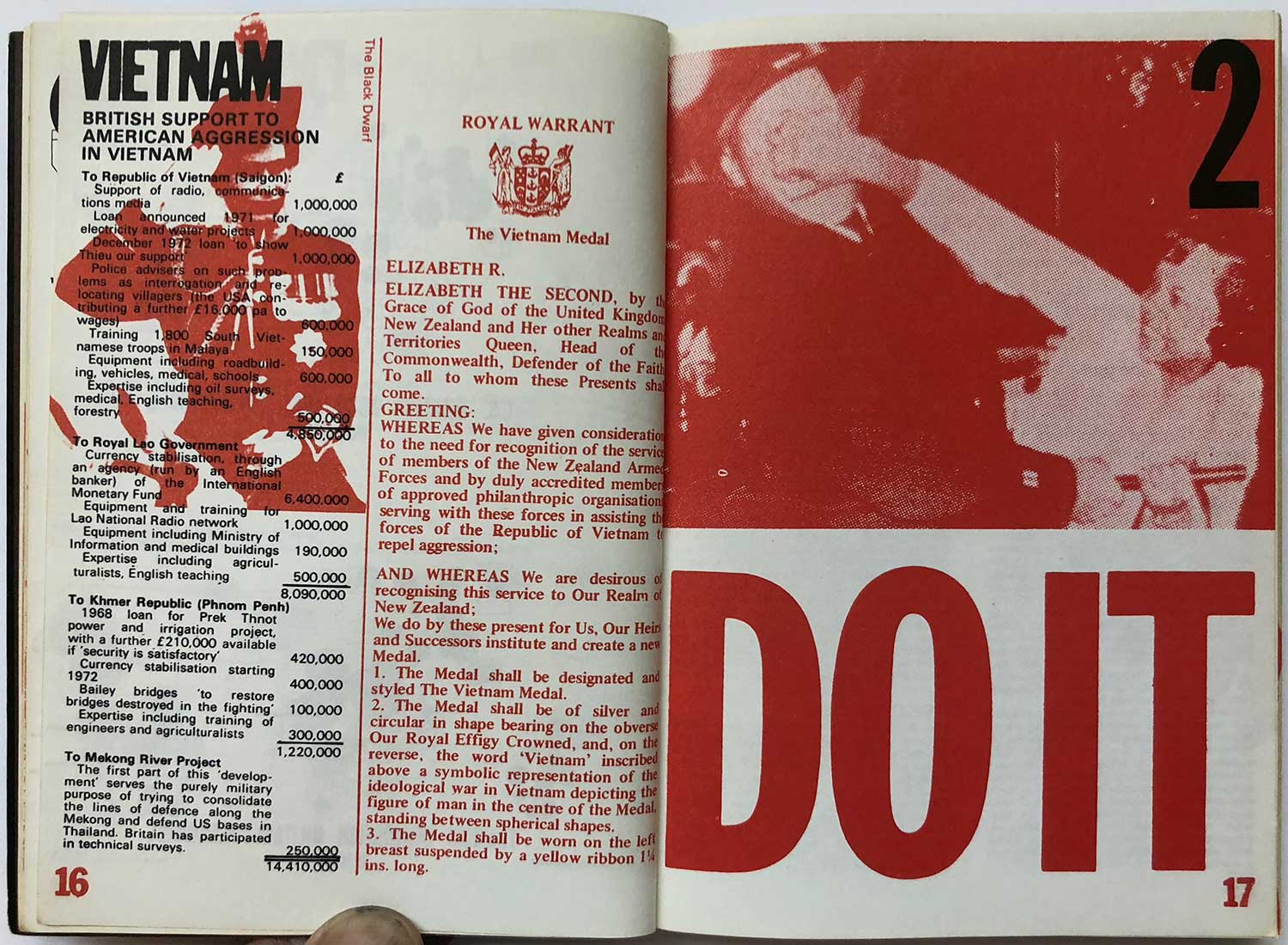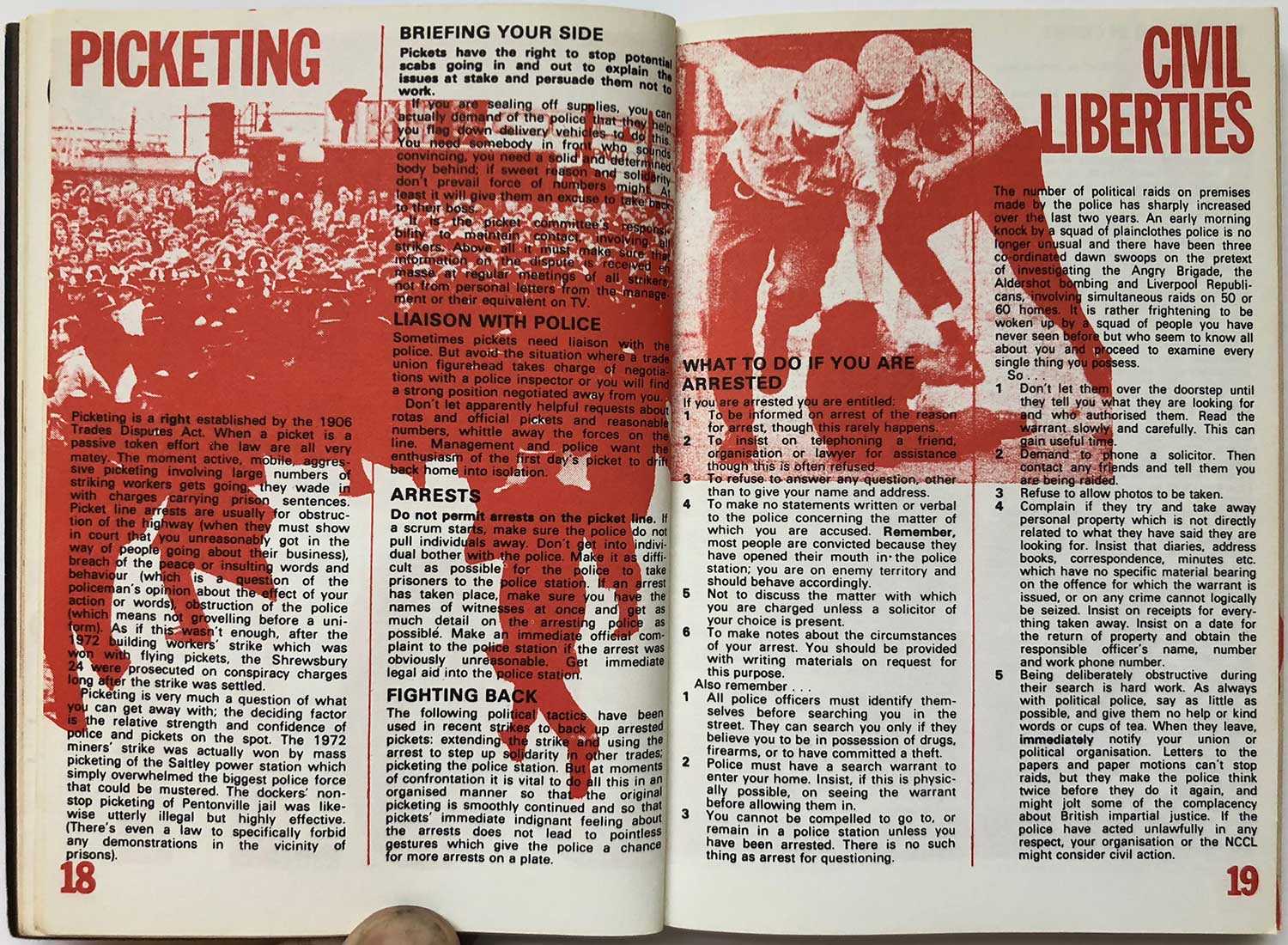 It's so beautiful, I wish Pluto was still making these today! If anyone else out there has copies of any other editions of the Big Red Diary, or any more information about it, let me know. I would love to see what any others look like.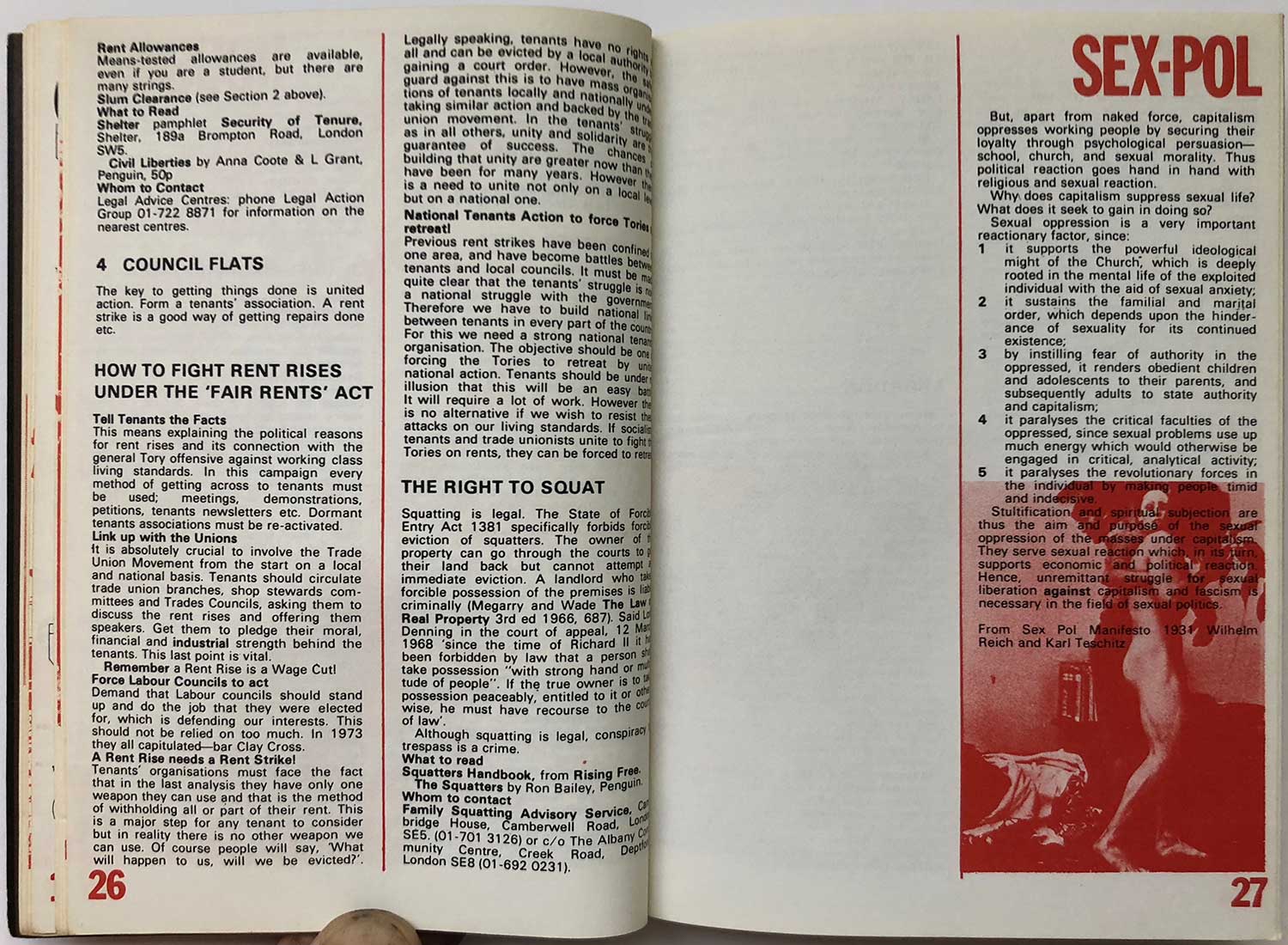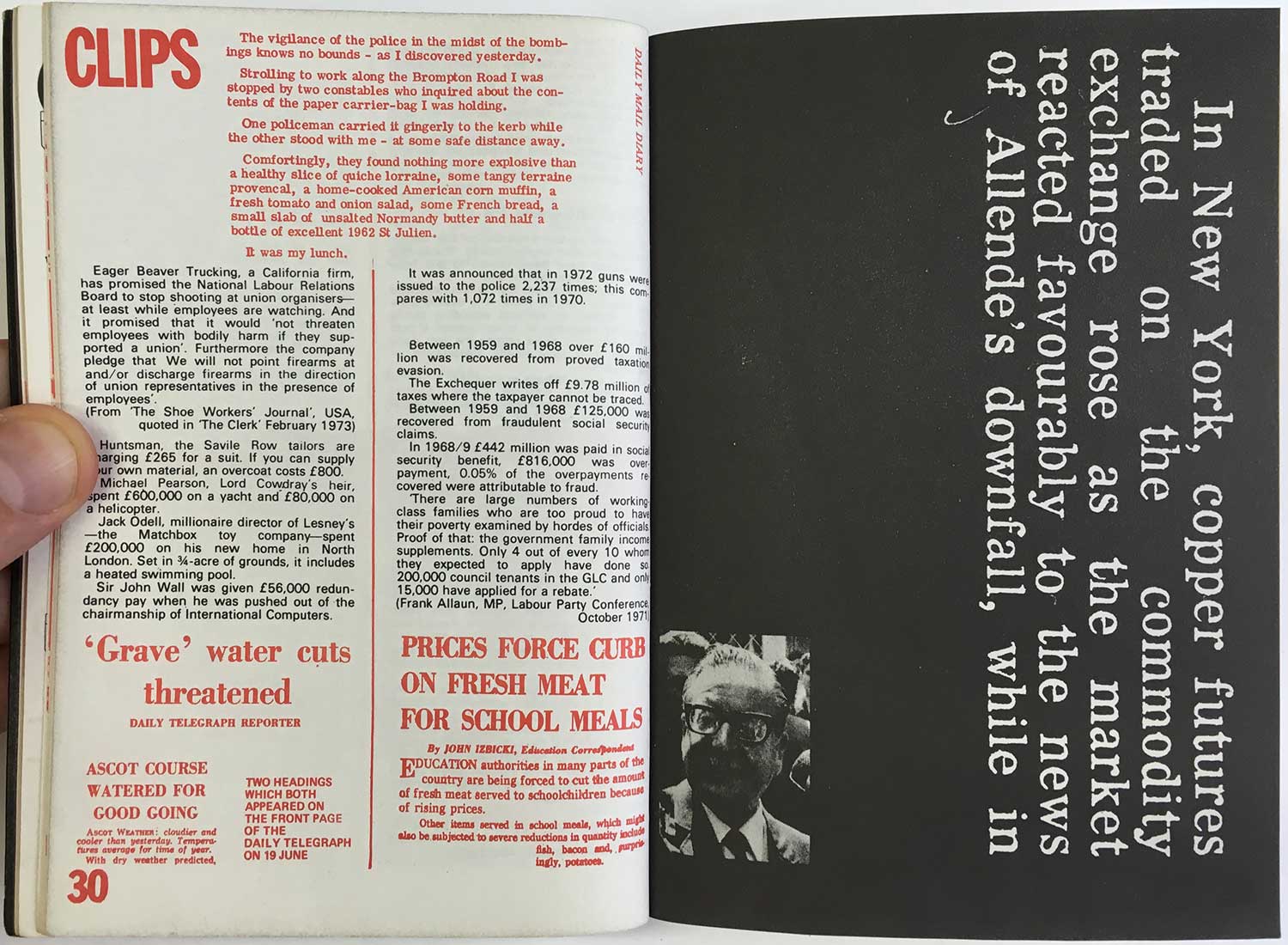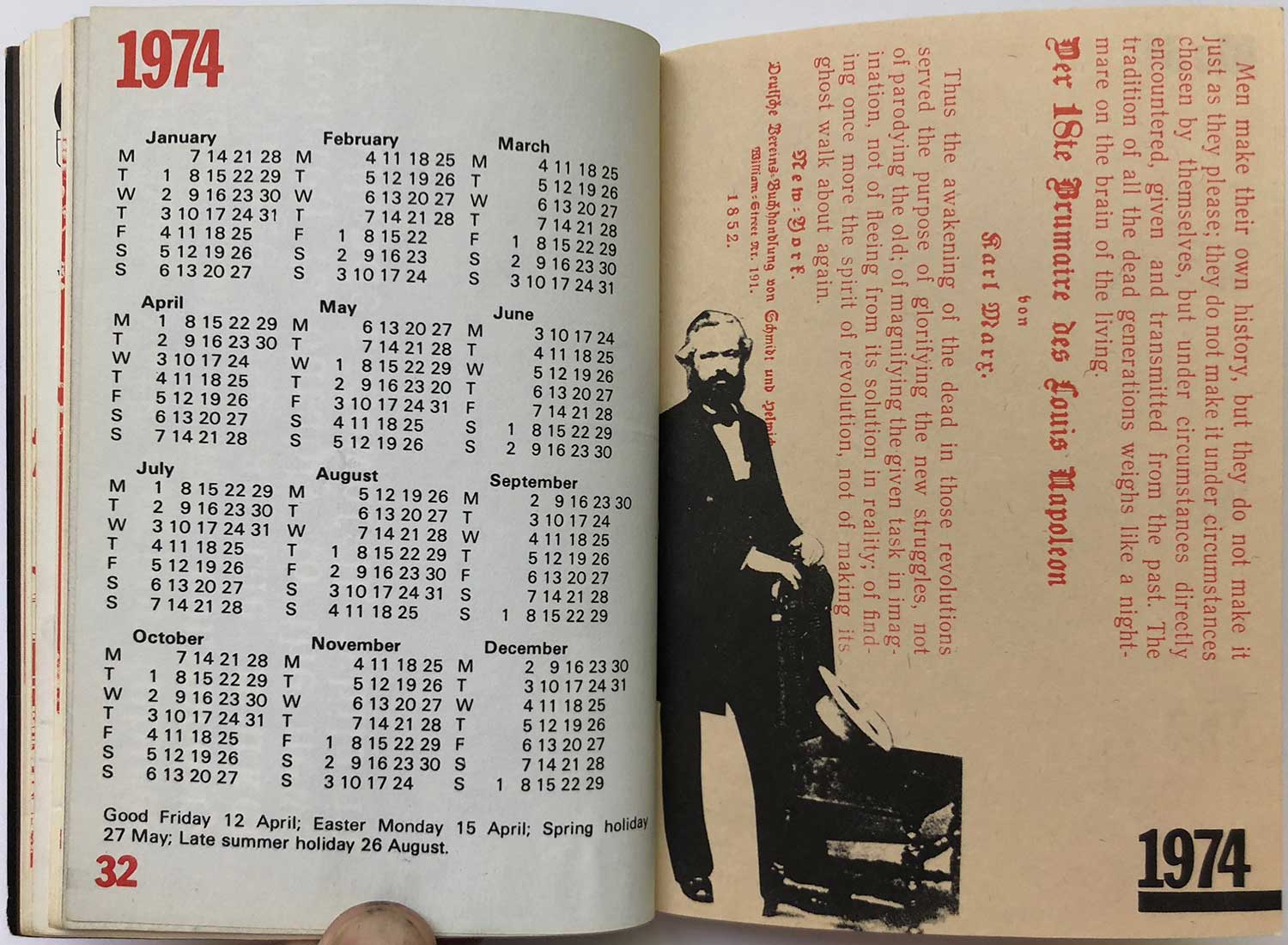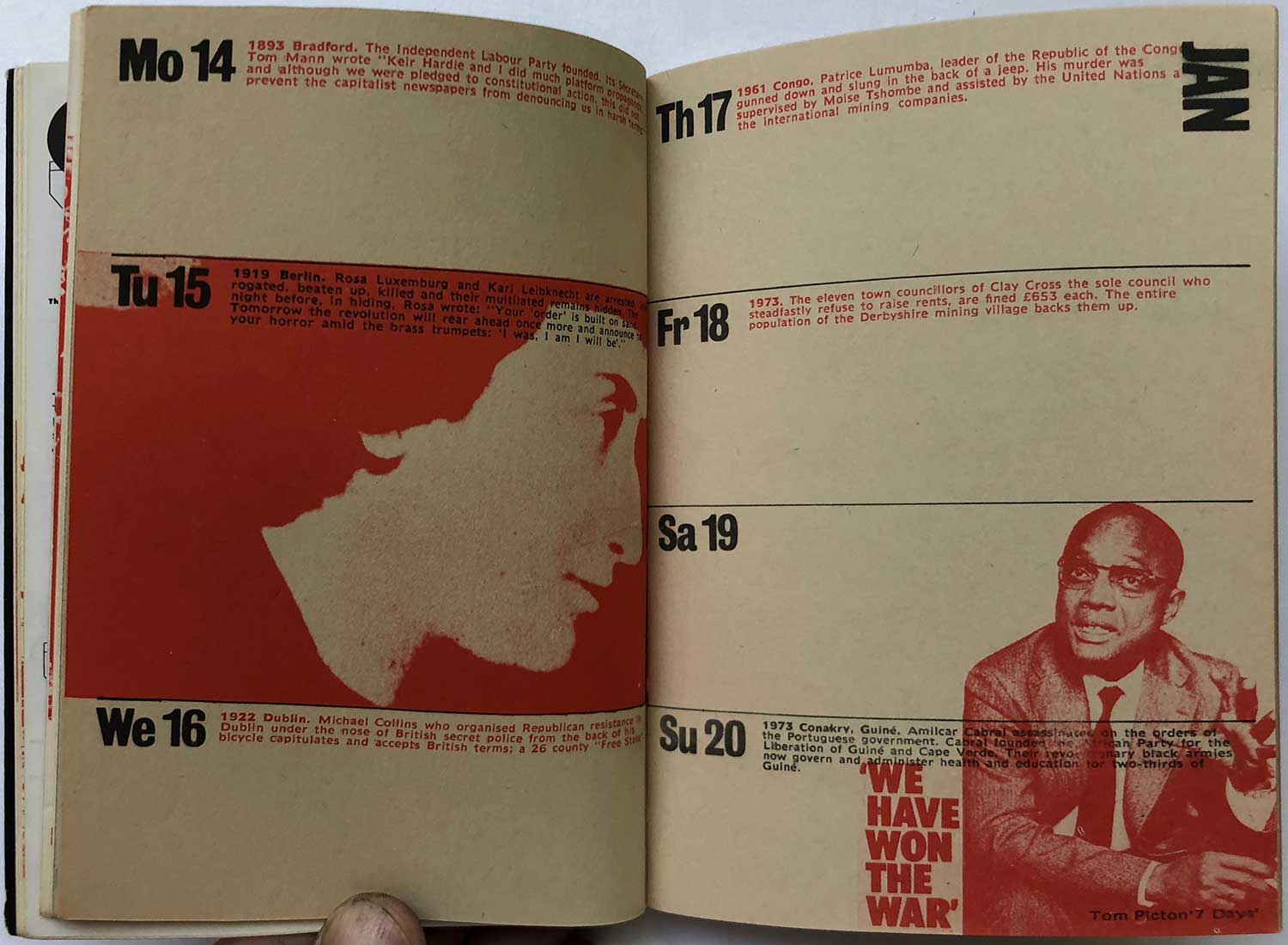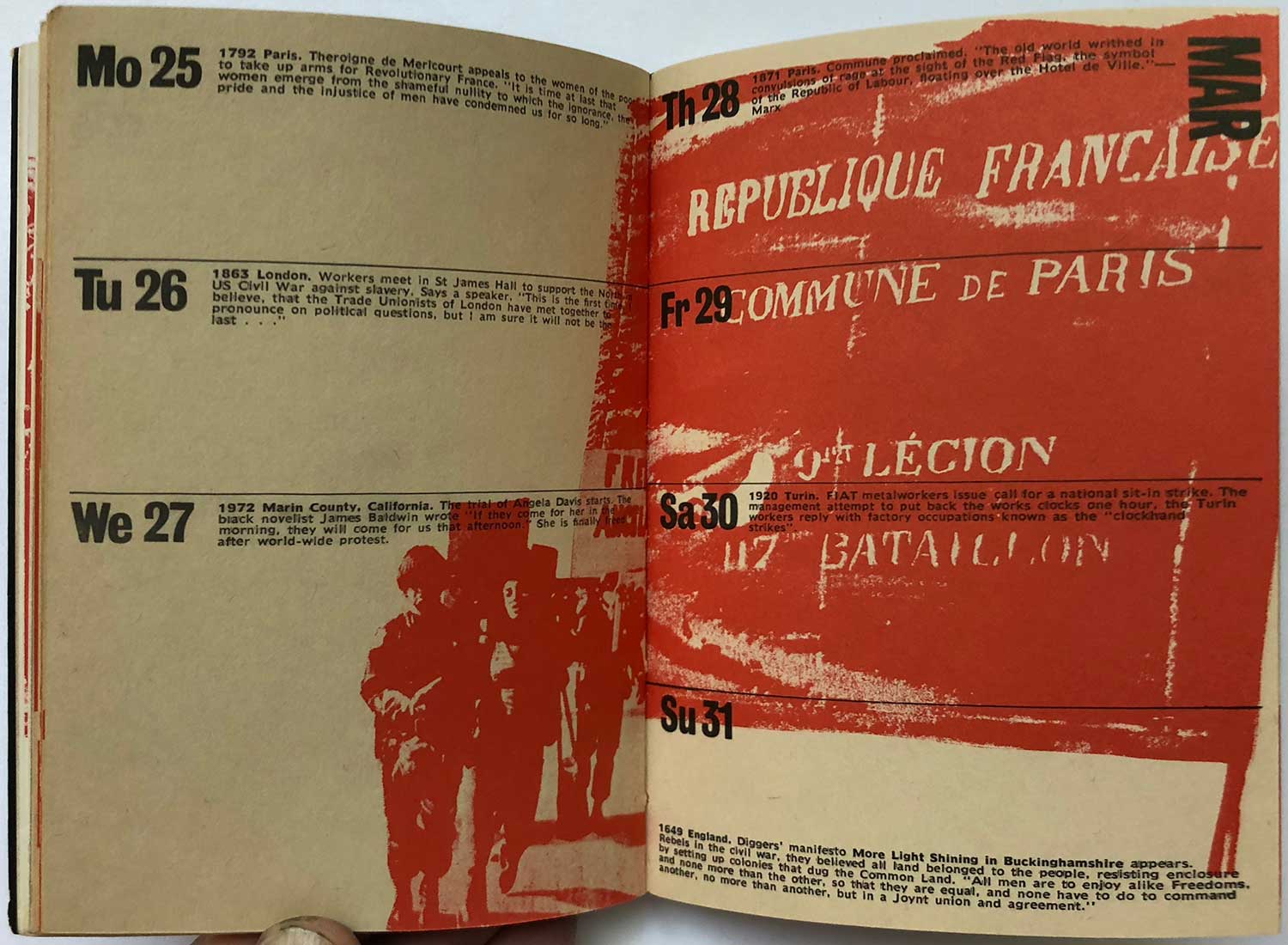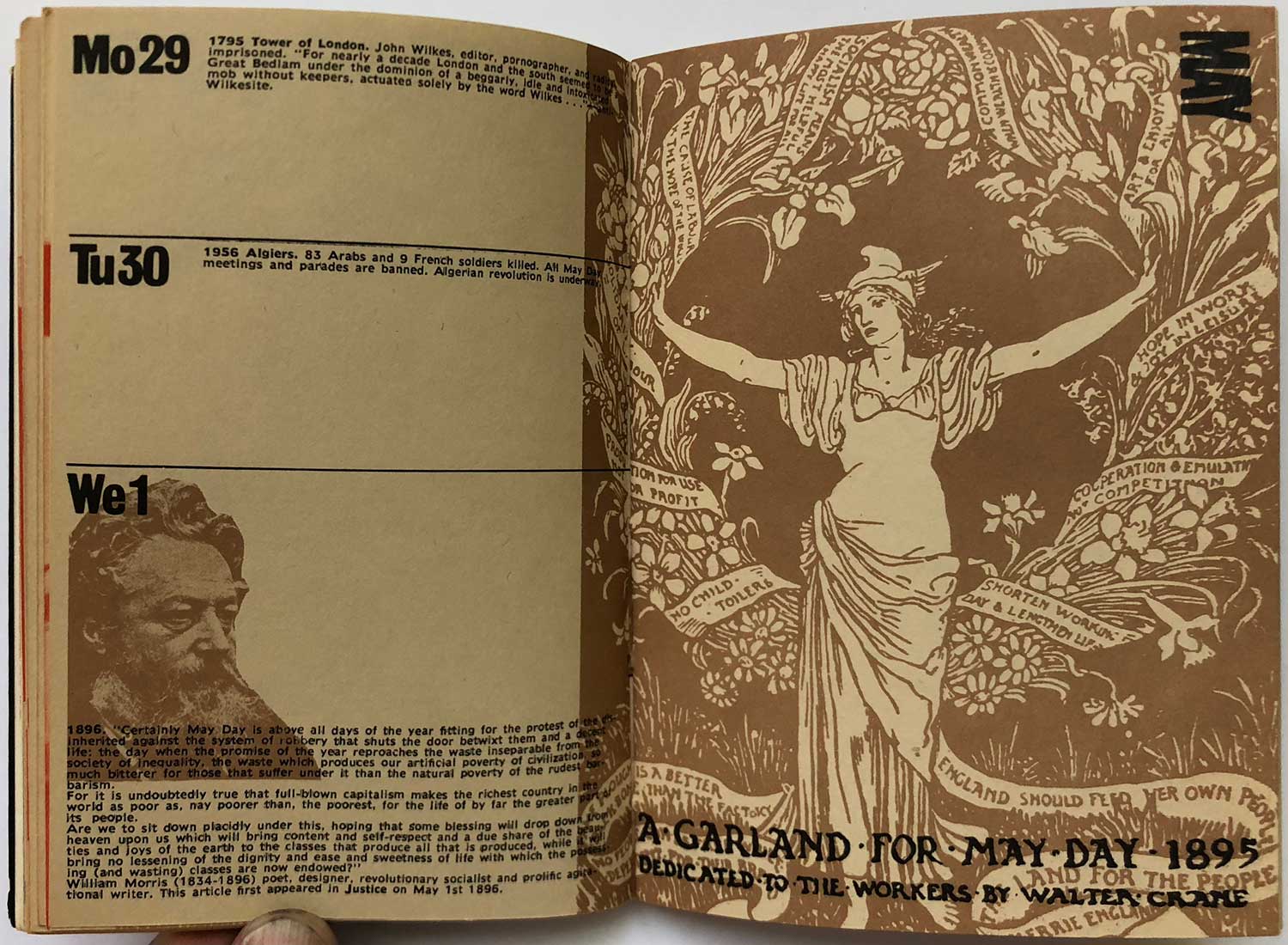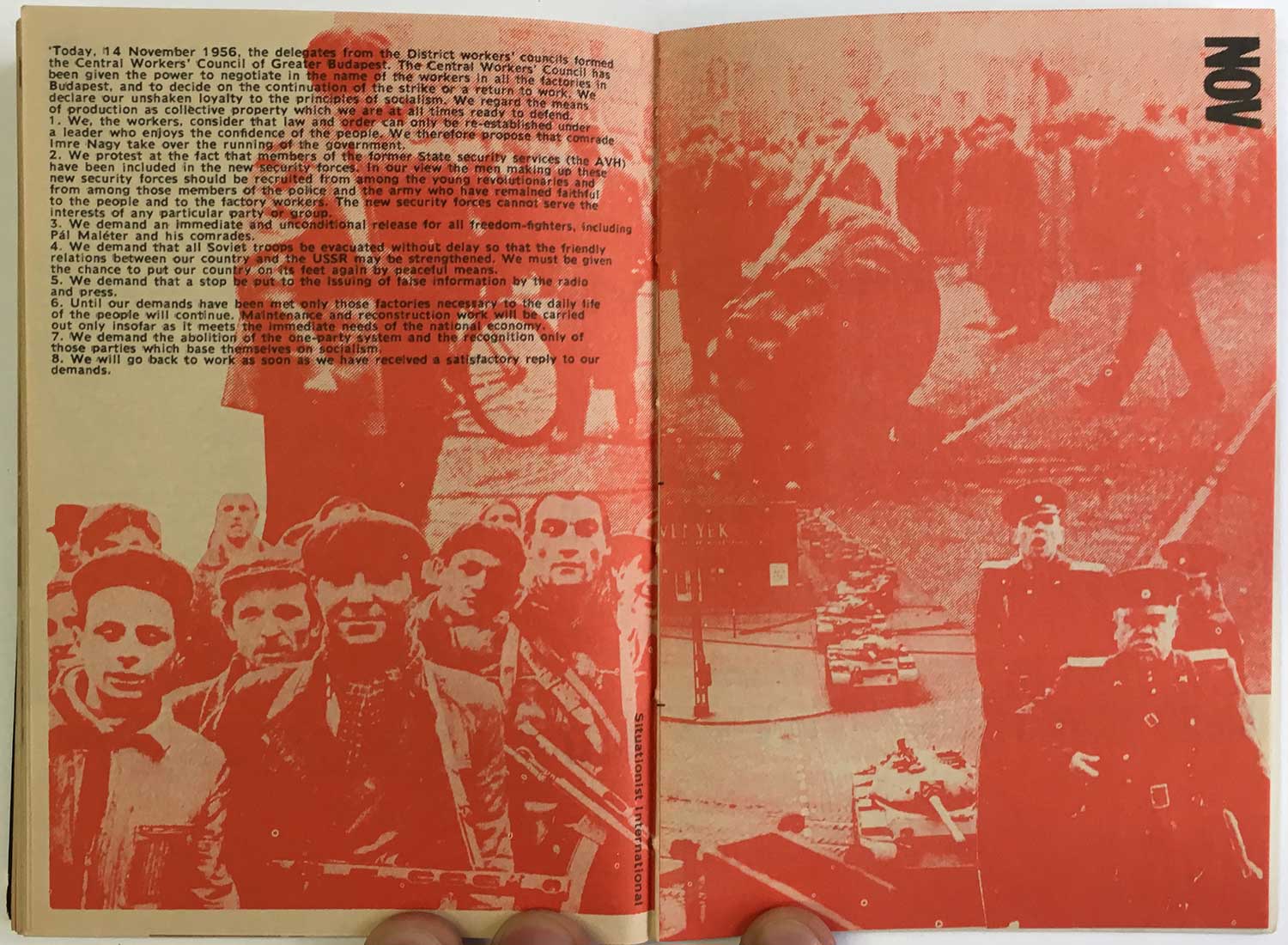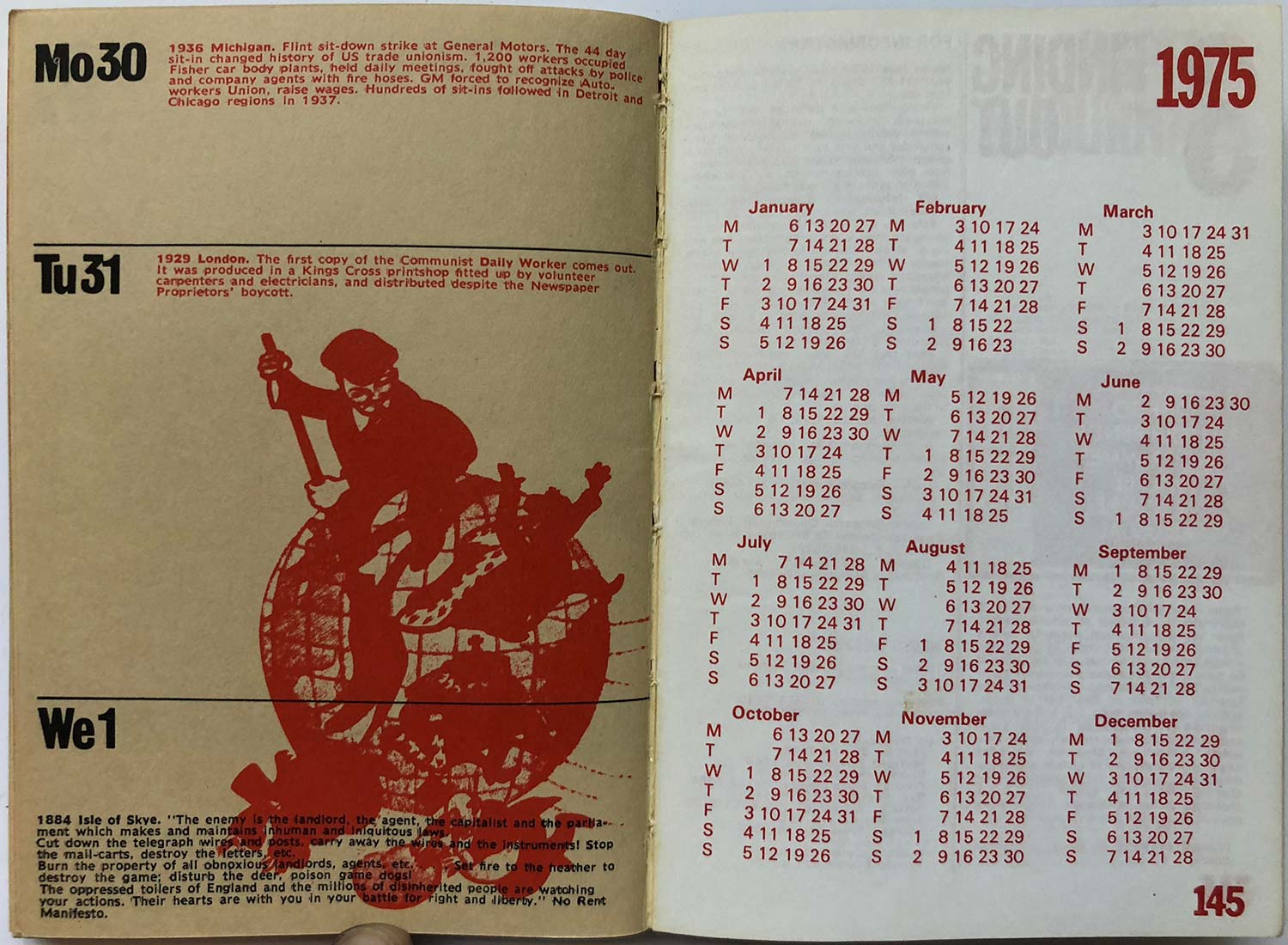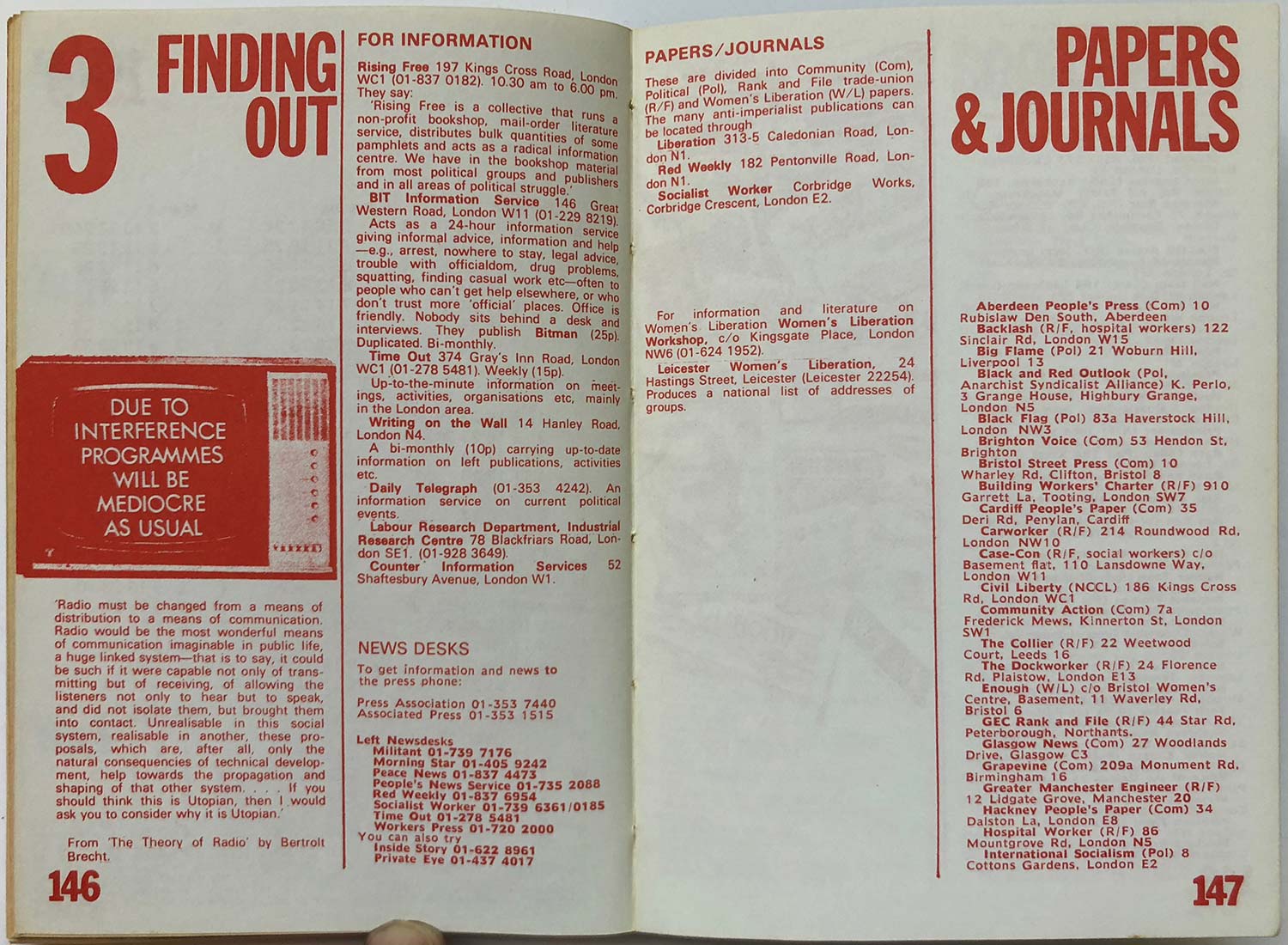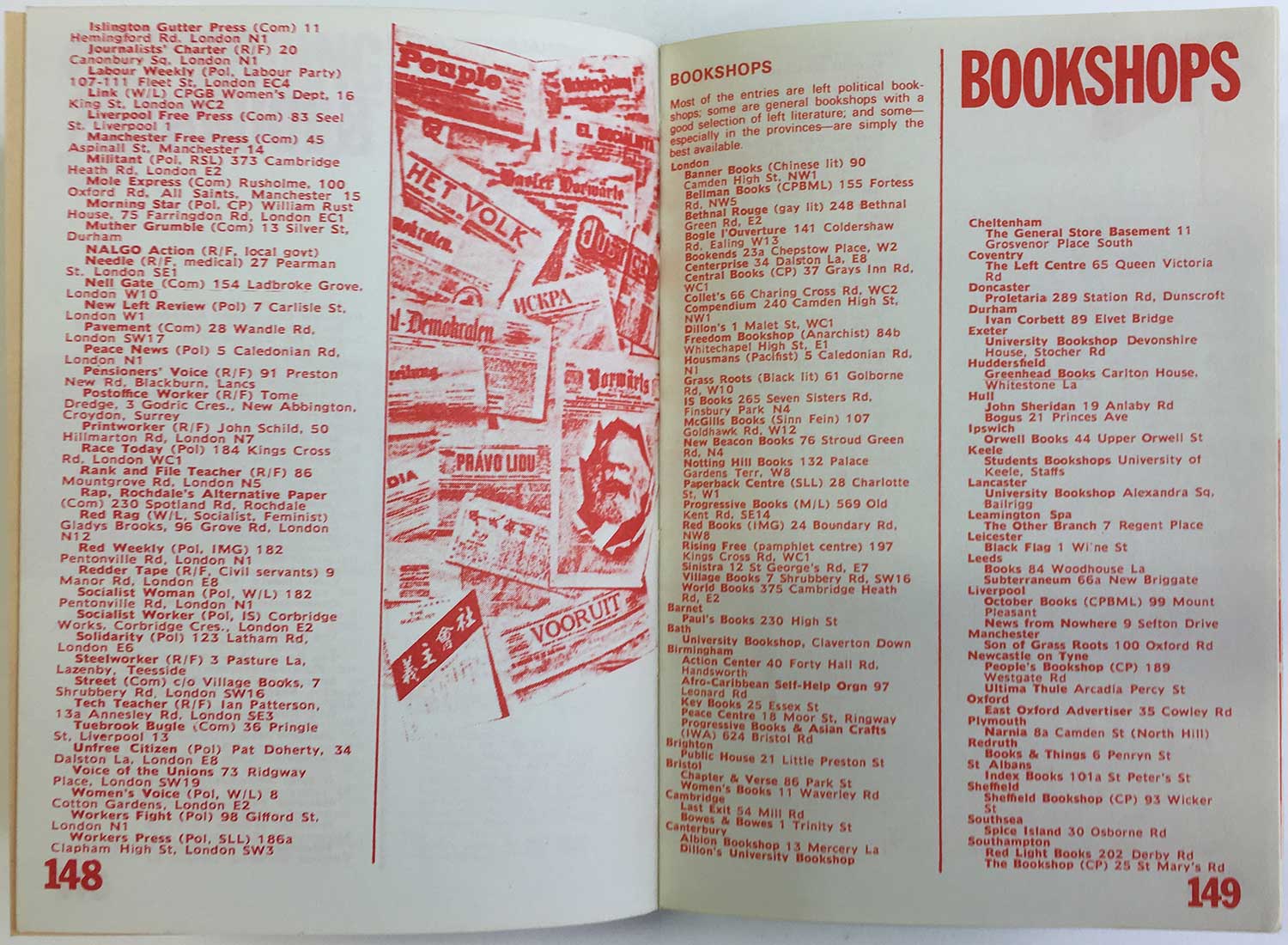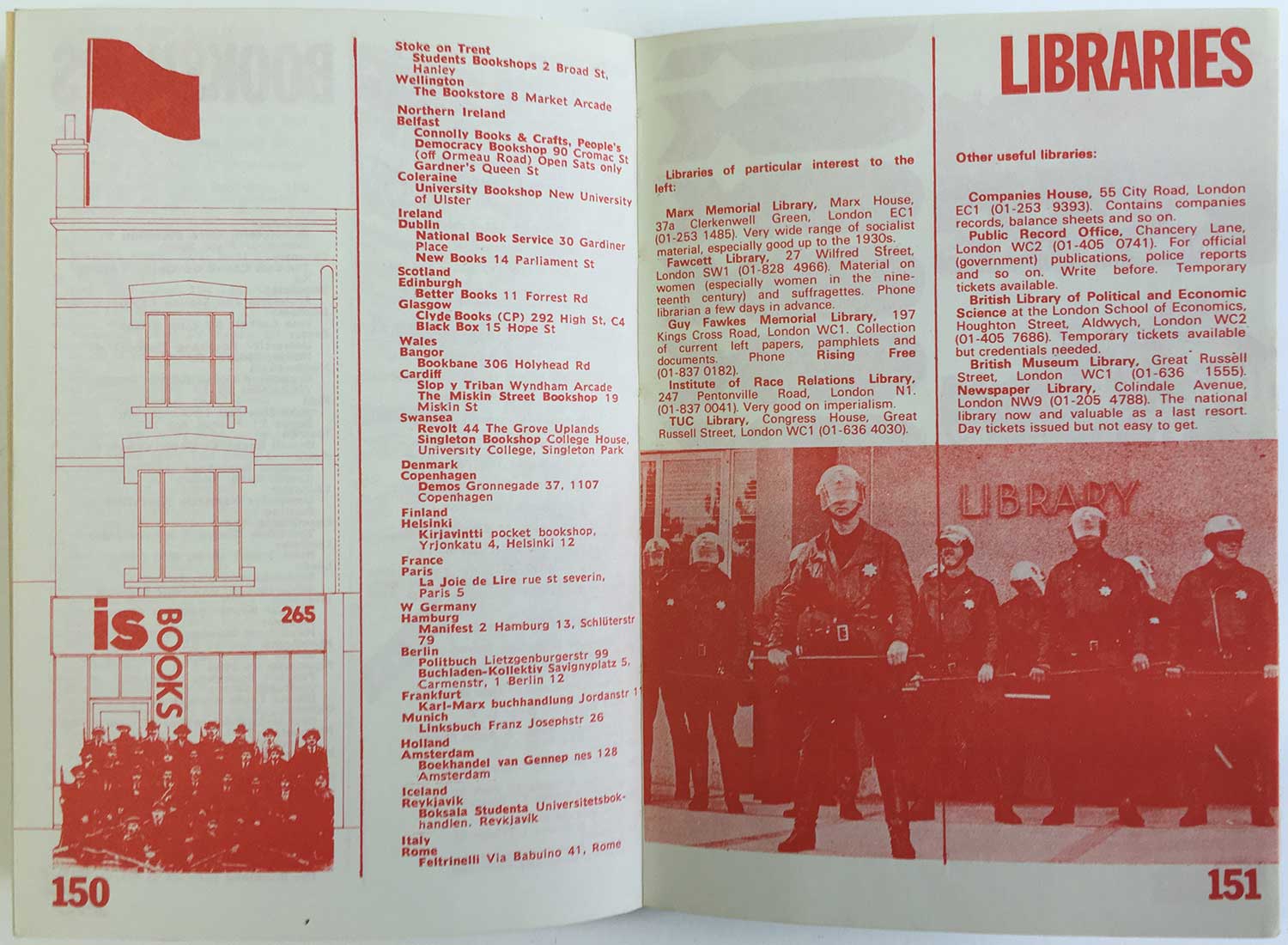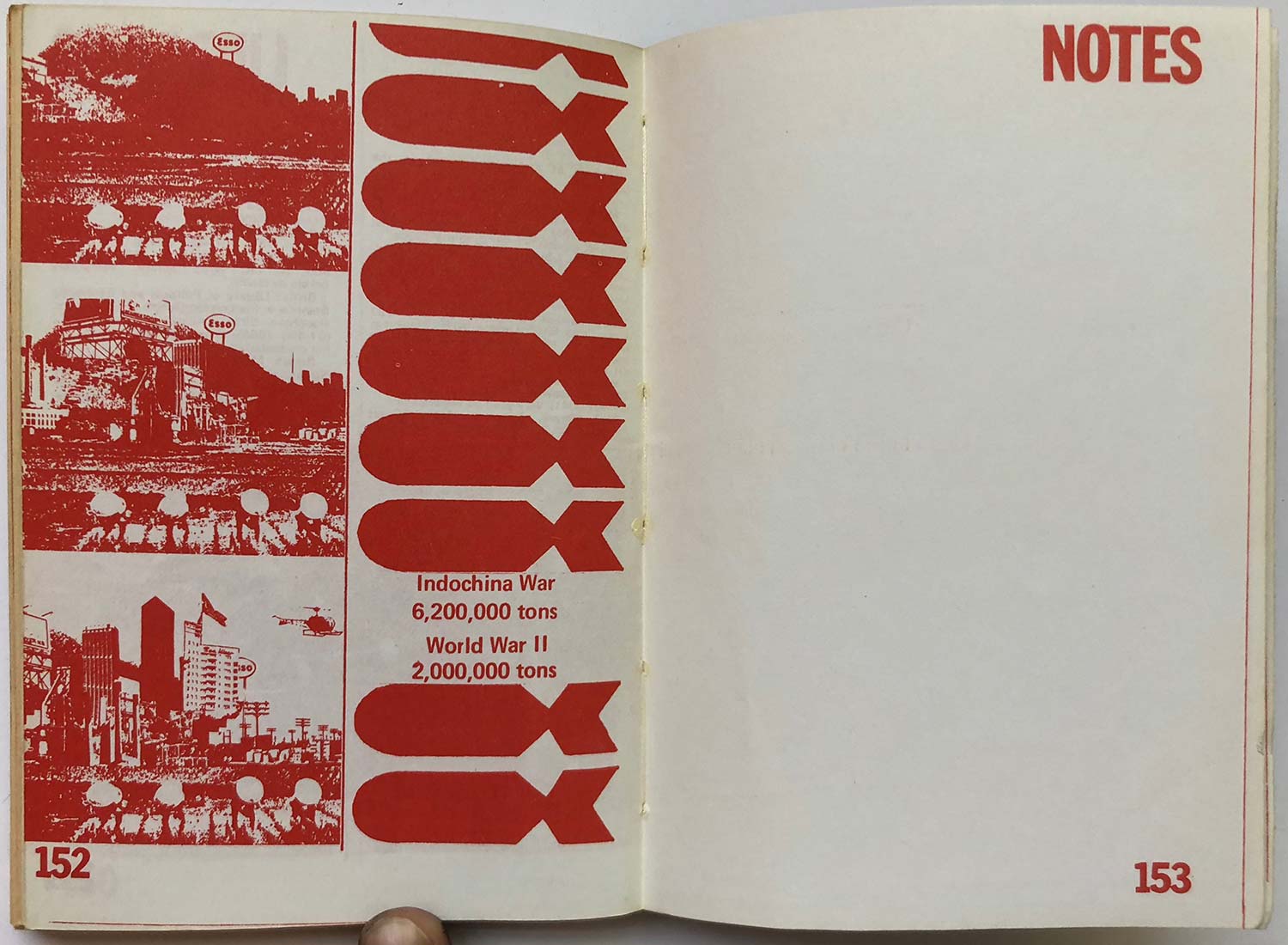 ________________________________________

Follow-up/June 19, 2019:
I was recently contacted by UK designer Peter Brawne, who filled in some back story about the Big Red Diary:
That first one was, as you say, designed by David Wild, though I've an idea he did 1975 too (but I don't have my old copy here to verify). After the first two or three Pluto continued to publish them mostly 'themed': law and disorder (1977), the politics of food (1978), anti-nuclear campaigns (1979) and so on. I remember them well — or at least the first three years, when they seemed unique, radical and less a 'cool accessory' than perhaps they became later — and carried them everywhere using them as an ordinary diary, filling in the days with this and that. I still think the 1974 and 1975 diaries were the best designed, but then I'm biased.
Peter went on to design a book documenting some of Wild's collage work, published by Hyphen Press. He's also currently working on the design of a book for Pluto Press documenting the radical design of UK photomontagist Peter Kennard.
I also got a note from Pluto, who are relaunching the Big Red Diary in 2020: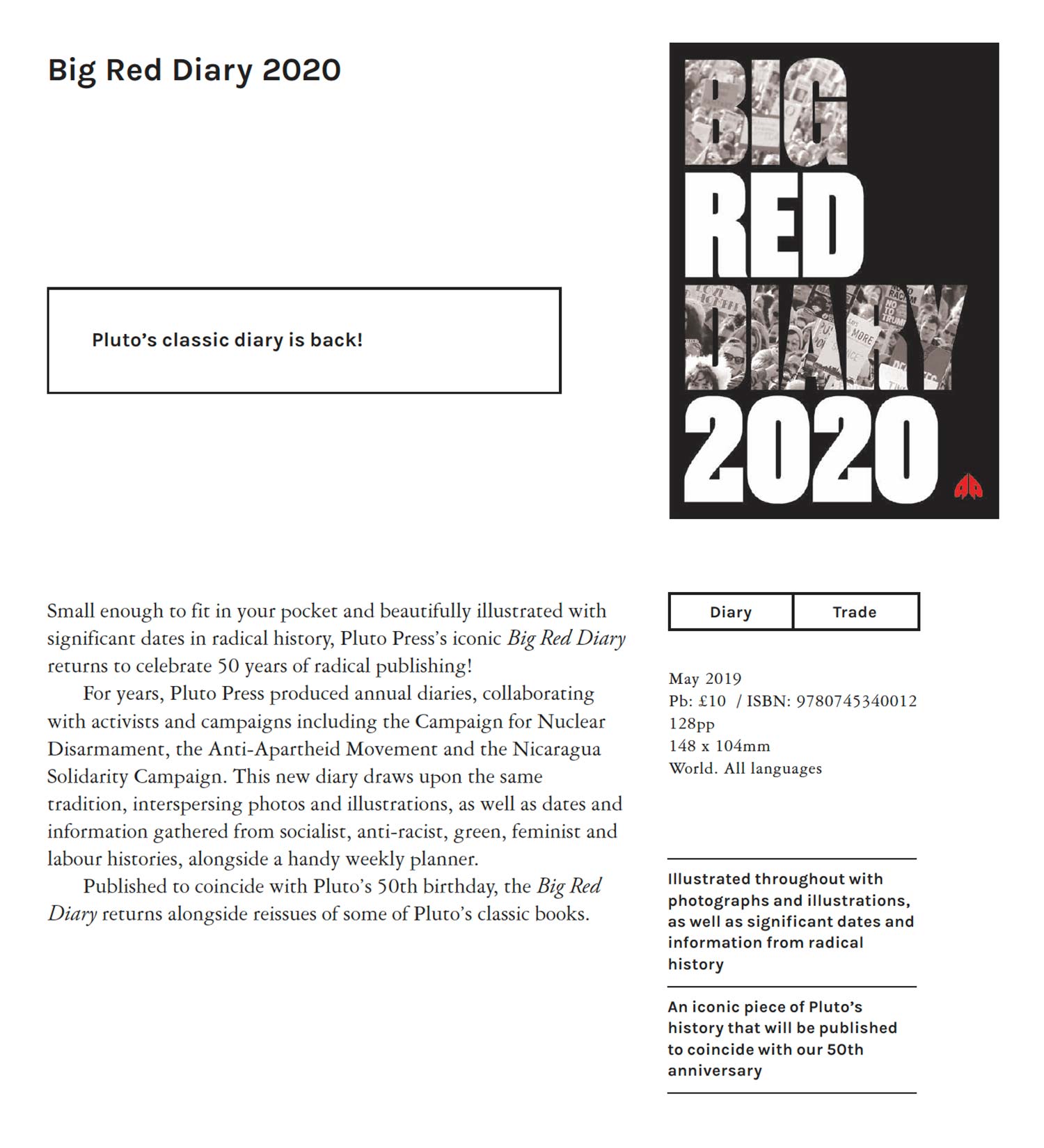 And finally, Peter sent me a nice PDF of all the images of the old Big Red Diaries he dug up. If anyone out there has images for 1982 or 85, please let me know!