I've been watching the work of Monument Lab for years, so I was elated when me and the other folks at the West Virginia Mine Wars Museum, along with partners from the United Mine Workers, Berea College, and the WV Humanities Council, were selected to be part of their new Re:Generation project! Re:Generation is a huge initiative that brings together ten groups around the country, each working on public history projects in their communities and redefining how we think of "monuments" and, critically, where they come from.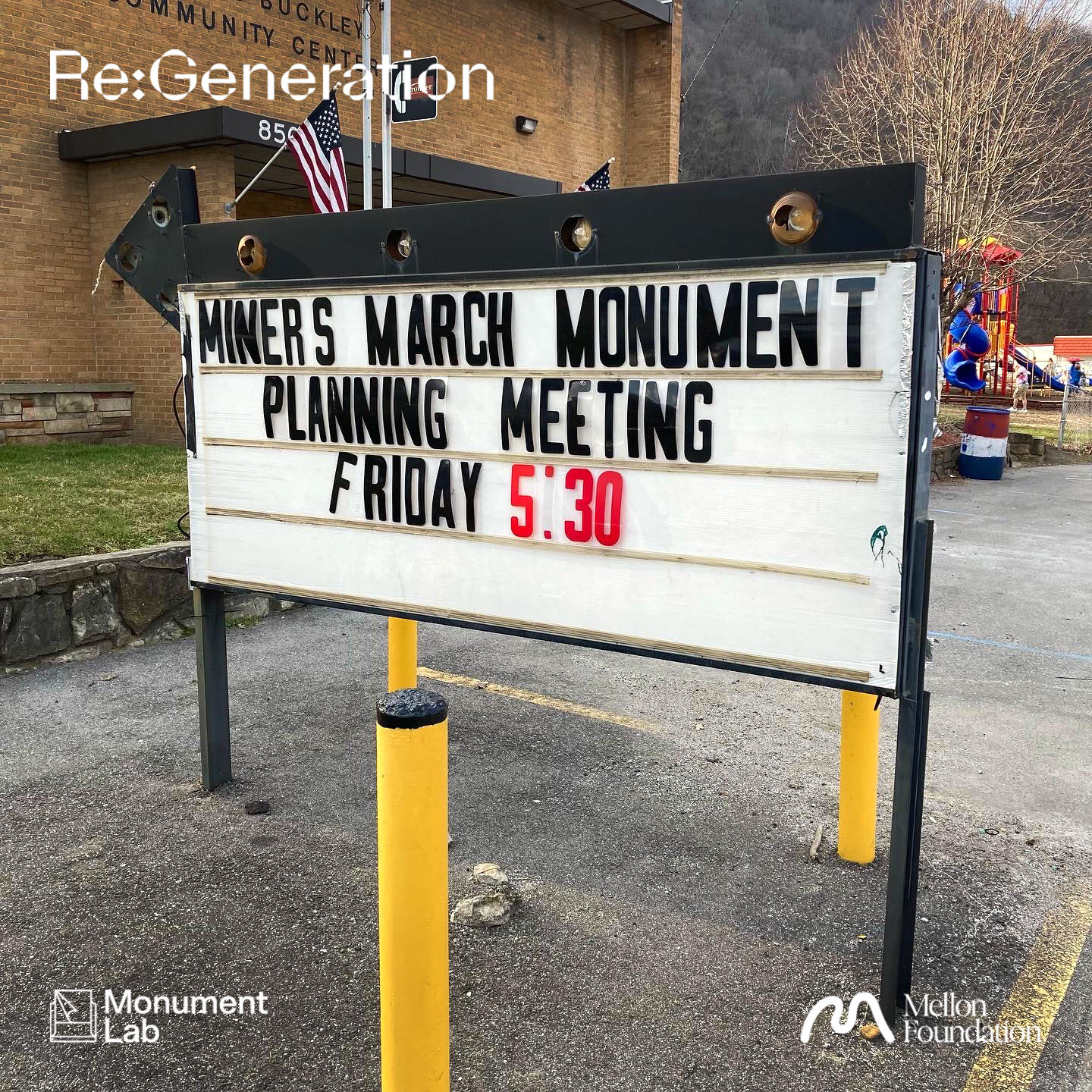 Building on the momentum of the Battle of Blair Mountain Centennial last year, the West Virginia Mine Wars Museum has launched our own monument project: Courage in the Hollers: Mapping the Miners' Struggle for a Union. Although mountain-side machine gun bunkers, grave markers, and remnants of company towns remain, the path of the 50-mile-march of armed unionist coal miners that led to the 1921 Battle of Blair Mountain, its stories, and its contribution to American history are virtually invisible in the Appalachian landscape today. There's one state historical marker at the base of Blair Mountain, and that's it. We've been doing a lot of work to change this through our museum's exhibits and educational resources + lesson plans, but we've also been listening to the communities in the region for years, and there's a deep desire to see these memories on the landscape itself.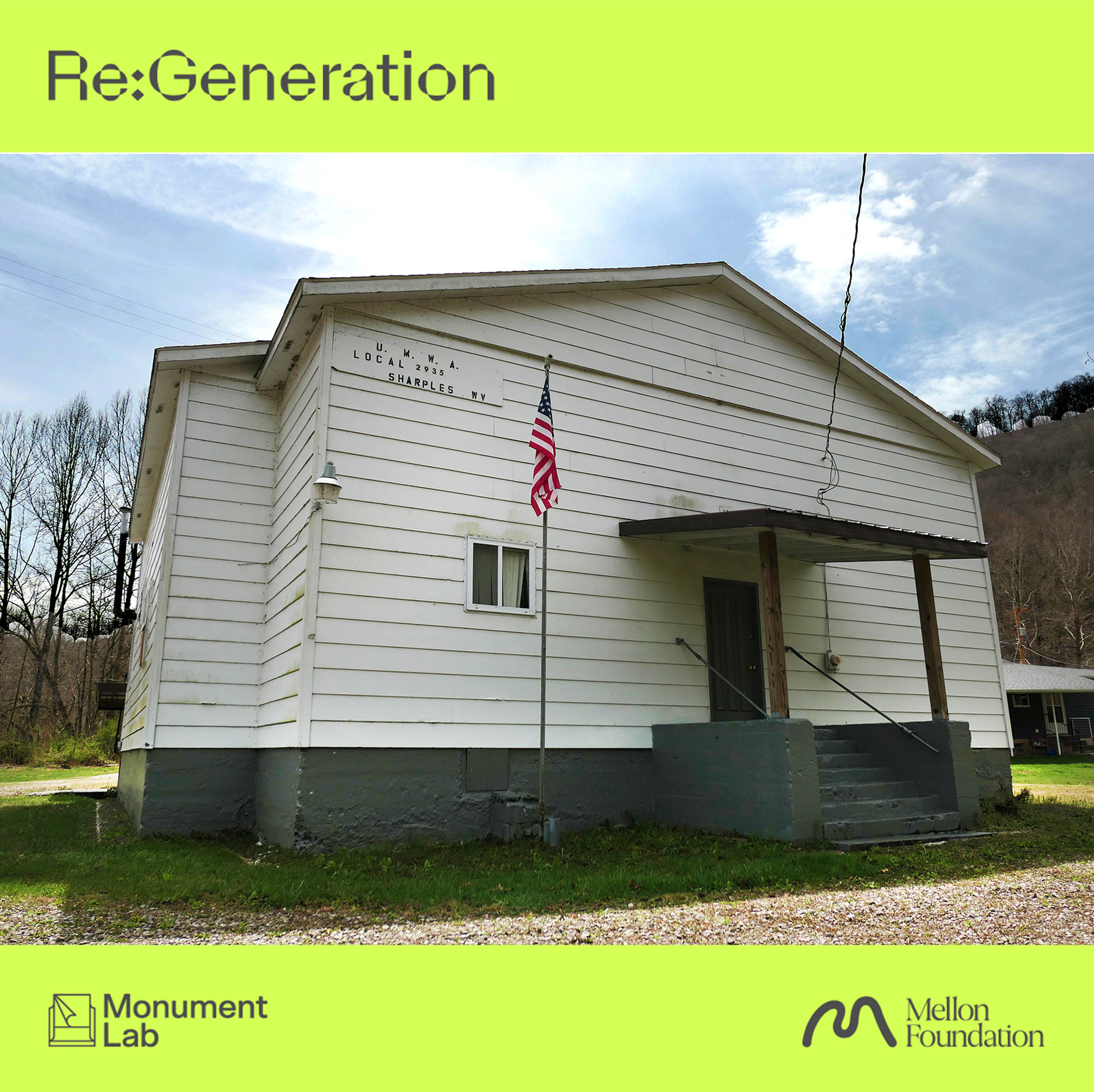 Courage in the Hollers will memorialize and celebrate the collective efforts of the multiethnic, multiracial working-class army that stood up against oppression in the 1920s West Virginia coalfields, and left an indelible mark on the history of the US. Since January, we've been hosting regular, open public brainstorming sessions in the communities of Marmet and Clothier, WV, towns that stand at either end of the 50-mile route. Listening to each other, dreaming about what could be, and planning the nuts-n-bolts logistics, we've just hit on a final collaborative design for two public monuments, one in each town. We've shifted to the fabrication process, and we're excited to build something that the folks in Marmet and Clothier can be proud of for generations to come. Stay tuned for a design reveal and more, and if you're in the region, plan to join us for public unveiling of each monument on Labor Day weekend of this year!
Meanwhile, we're deeply proud to be working with the entire Re:Generation cohort. Monument Lab has brought together some incredible projects and people, inspiring "collaborative teams of artists, educators, storytellers, and organizers." We're excited (and honored) to be trusted to bring this Appalachian history to a national audience alongside groups "shaping the next generation of monuments (and) reckoning with and reimagining public memory."
Dig into the other projects in Re:Generation to see what they're up to: