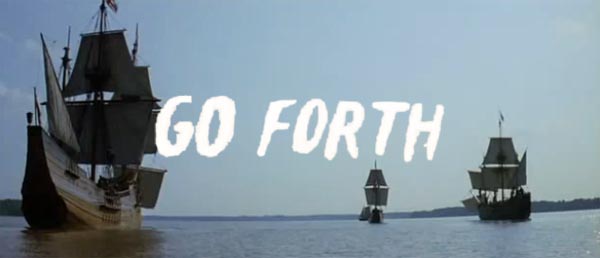 "We were taught how the pioneers went into the West. They opened their eyes, and made up what things could be."

On the minds and tongues of several of my friends and cohorts lately has been Levi's unveiling of their new ad campaign focusing on the near-to-Pittsburgh borough of Braddock, PA. Rumors that Levi's was throwing cash at Braddock-based projects and hiring local models turned out to be true, yet somehow the end product of their presence in the city has left most of us feeling a little more ill than we had anticipated.
Much has been written about Braddock in national news, touting the decimated city as a destination for young artists/entrepenuers and an example of innovative local government striving to build anew in the (very real) rubble of the old. For many, Braddock is iconic in it's present stature, and the historical injuries wrought upon the borough by profit-motivated power mongers continued most recently as UPMC withdrew it's Braddock hospital facility this January – managing also to remove the only ATM and cafeteria from the city.

Yet, for all the real work being done to improve upon Braddock's current state, an astounding feature of the new Levi's spot, which occupied the banner of the NYTimes online this past week, is that it doesn't have to say much of anything about Braddock to make your skin crawl. Indeed, whatever the state of affairs in the struggling old company town, Levi's primary concern is that it makes an awesome backdrop for their strange new neo-nationalist branding – a backdrop with real grit that they didn't have to truck in. The ad in question is a genius melding of amnesiac musings, blue collar fetishism, and astoundingly brazen brand-name posturing. A town built and destroyed by a goliath industry which decimated American cities by outsourcing labor overseas (Carnegie Steel) being touted as a "frontier" by another massive company which has, itself, outsourced a majority of it's labor overseas (Levi's)? If we were thirsty for a primer on how slick corporate campaigns can rewrite history and ignore contemporary fact, we sure got a compelling one. That Levi's threw grants at local creative initiatives in their wake doesn't quell the sting of watching a global corporate fashion mogul set up shop in your backyard because the rubble looks cool.

As an exercise in probably-accidental-yet-disturbing parallels, I'll offer the observation two friends recently pointed out to me. The swelling, glorious music accompanying Levi's new "Go Forth" Braddock spot is an edited-for-time version of the prelude to Wagner's "Rheingold" – which was also used masterfully in the opening sequence of Terrance Malick's beautifully terrifying Pocahontas treatment, "The New World" (2005). In this opening, Powhatan people rush to the edge of a forested cliffside to watch, for the first time, three massive wooden English ships (under charter from the colonialist Virginia Company of London) slipping with a quiet, alien dread into an idyllic bay after months at sea. Armored men, prisoners, and malnourished indentured settlers step uneasily into the marshland of what would soon become the Jamestown Colony. The disturbing symmetry of the use of Wagner's droning prelude in both Malick's film and Levi's new manifest-destiny-themed advertising campaign is sharply illustrative and remarkably unsettling, to say the least.

"A long time ago, things got broken here. People got sad and left. Maybe the world breaks on purpose so we can have work to do."

If you need a chaser after that, try this fairly hilarious Bukowski-themed lampoon of the earlier Levi's "O' Pioneers" ad (which used a voiceover reading of a Whitman poem).