60% of proceeds from this 5 color screen print (art by Jess X. Snow) goes directly to support the work of water protectors at L'eau Est La Vie Camp in Louisiana.  Limited edition of 100, with metallic gold ink.
On the banks of Louisiana, fierce Indigenous women are ready to fight—to stop the corporate blacksnake and preserve their way of life.
L'eau Est La Vie (Water is Life) is a powerful film from Mutual Aid Media that documents the fierce Indigenous and Black resistance to the Bayou Bridge Pipeline.
This documentary follows water protector Cherri Foytlin as she leads us on a no nonsense journey of Indigenous resistance to the Bayou Bridge Pipeline (BBP) in the swamps of Louisiana.
Each print comes with a set of six large vinyl stickers designed by artists: Ashley Lukashevky, Jackie Fawn, Jess X. Snow and Vern Kee pictured below: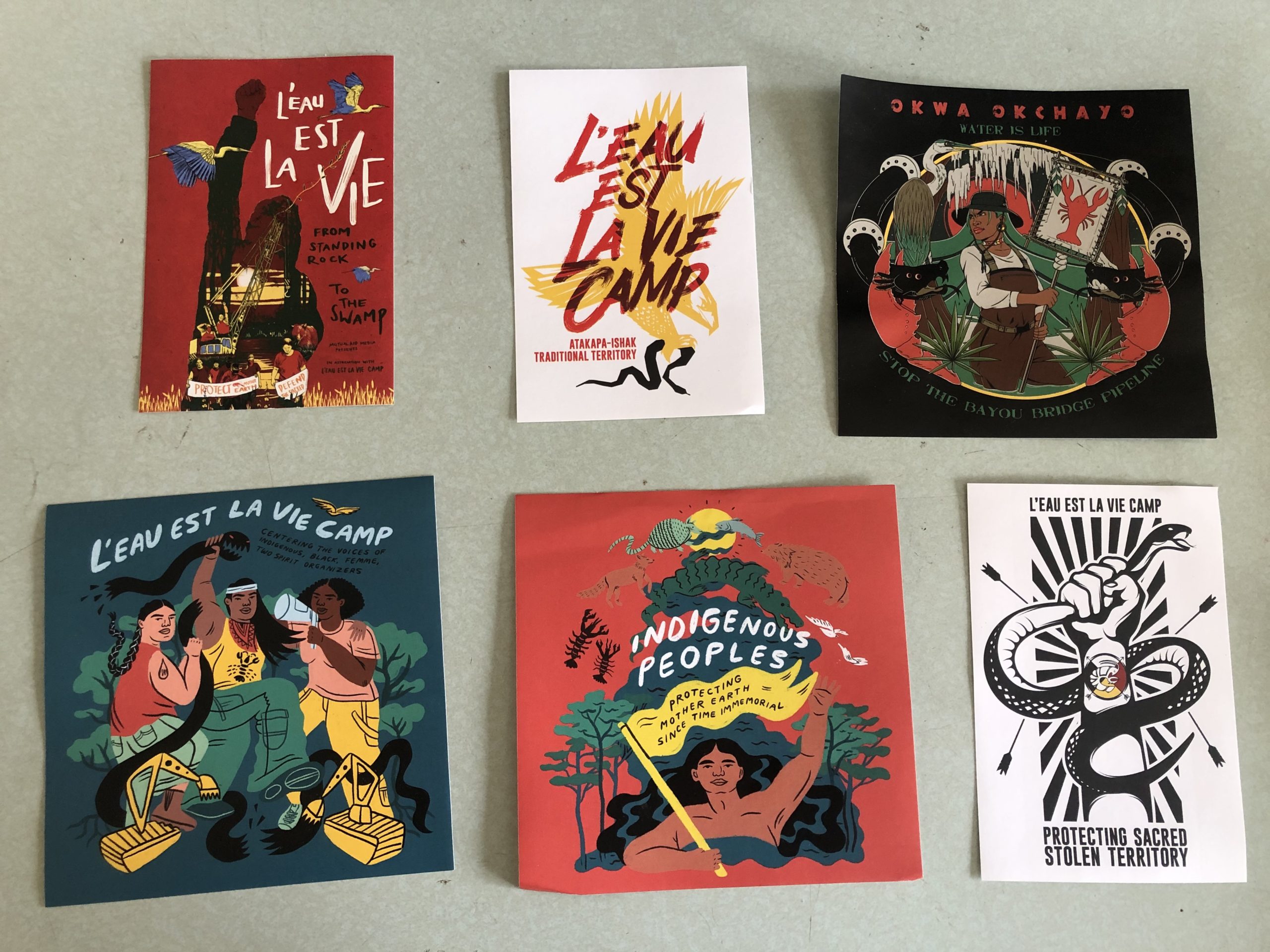 The proceeds will go to supporting Water Protectors from L'eau Est La Vie in their journey of hitting the road in support of front line communities protecting water, land, and cultures across Turtle Island! Your support will help them build portable housing for use while on the road. This will make travel much more affordable to us as they continue their work to protect the bayou and well beyond!
A portion of the proceeds will also be donated to Rise St. James, the Black-led organization in "Cancer Alley" that fought to stop the Bayou Bridge Pipeline from terminating in their community. Industry encroachment in this Freetown has driven up cancer rates so high that the community is now calling it "Death Alley." They are currently in a battle to stop the $9.4 Billion Formosa Plastics Plant from setting up shop in their community.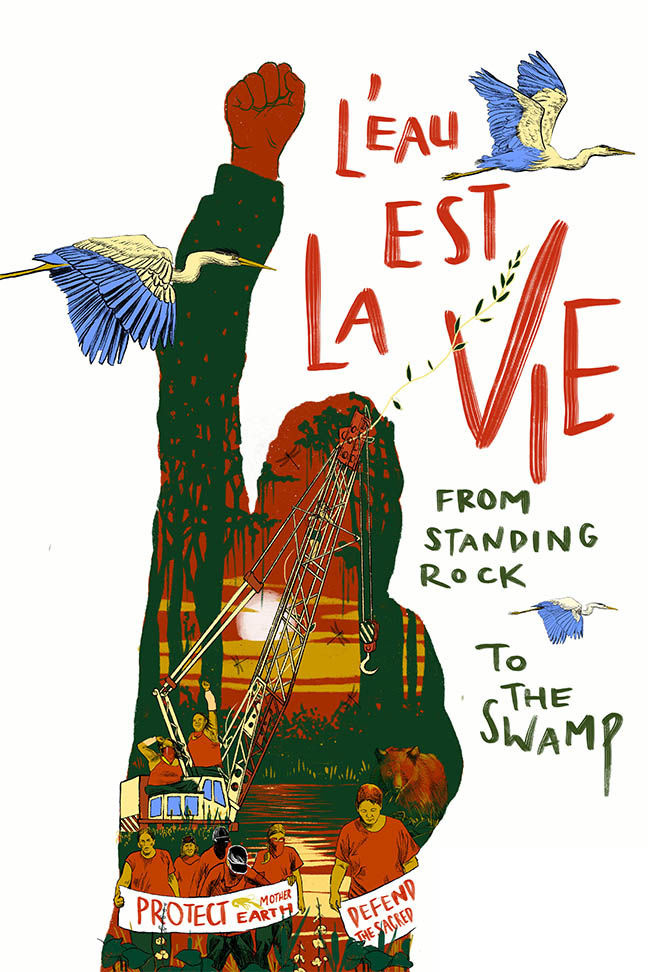 CHERRI'S MESSAGE
Although the Bayou Bridge pipeline did eventually go through, the land our L'eau Est La Vie Camp resided upon was saved.
That property is now an 11-acre growing food farm. We have dozens of species of food bearing, indigenous, plants growing here – and catfish thriving in the pond. The space also continues to be an activist hub in the deep, oil-soaked, South.
Due to the intimidation tactics, it was no longer wise for me and my family to be in Louisiana. We are now staying in a safe place in Northern New Mexico. Our place here, we tentatively call the Mountain, serves as just that. It is a safe spot for activists to land.
We believe that the best way to move the movement is to support it in a variety of ways. The key is to support the people doing the good work.
That is why we are also building a front line tiny house to meet direct action campaign needs around the country, and continue to serve wherever the front line needs.
Thanks you, for your consideration,
Cherri Foytlin
Details of Screenprint: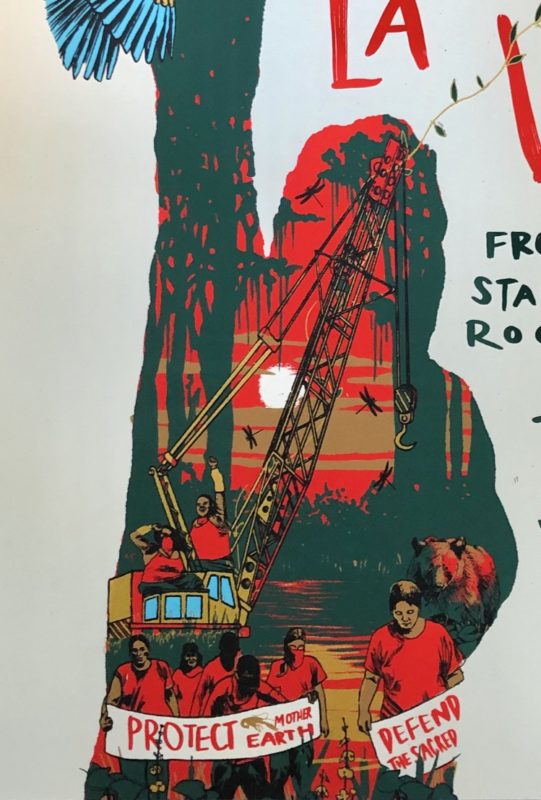 Metallic Gold Ink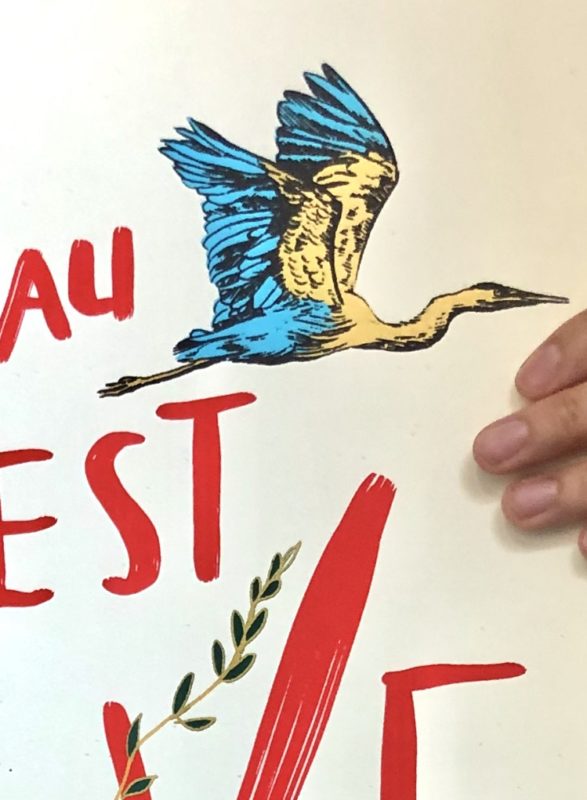 Each Hand-Pulled Screenprint was printed by Ocelot Printshop in Detroit, on Anishinaabe Land