Because queer liberation and queer healing deserves to be glimmering, I created this shiny gold QUEER HEARTACHE tote bag to help show your visibility, pride, and healing.
This QUEER HEARTACHE Tote is printed in gold foil on a heavy duty black canvas tote sturdy enough to last wear and tear. Queers have spotted other cute queers wearing the tote and have used it as a conversation starter. Love has been found as a result of this tote.
Also check out the QUEER HEARTACHE patch.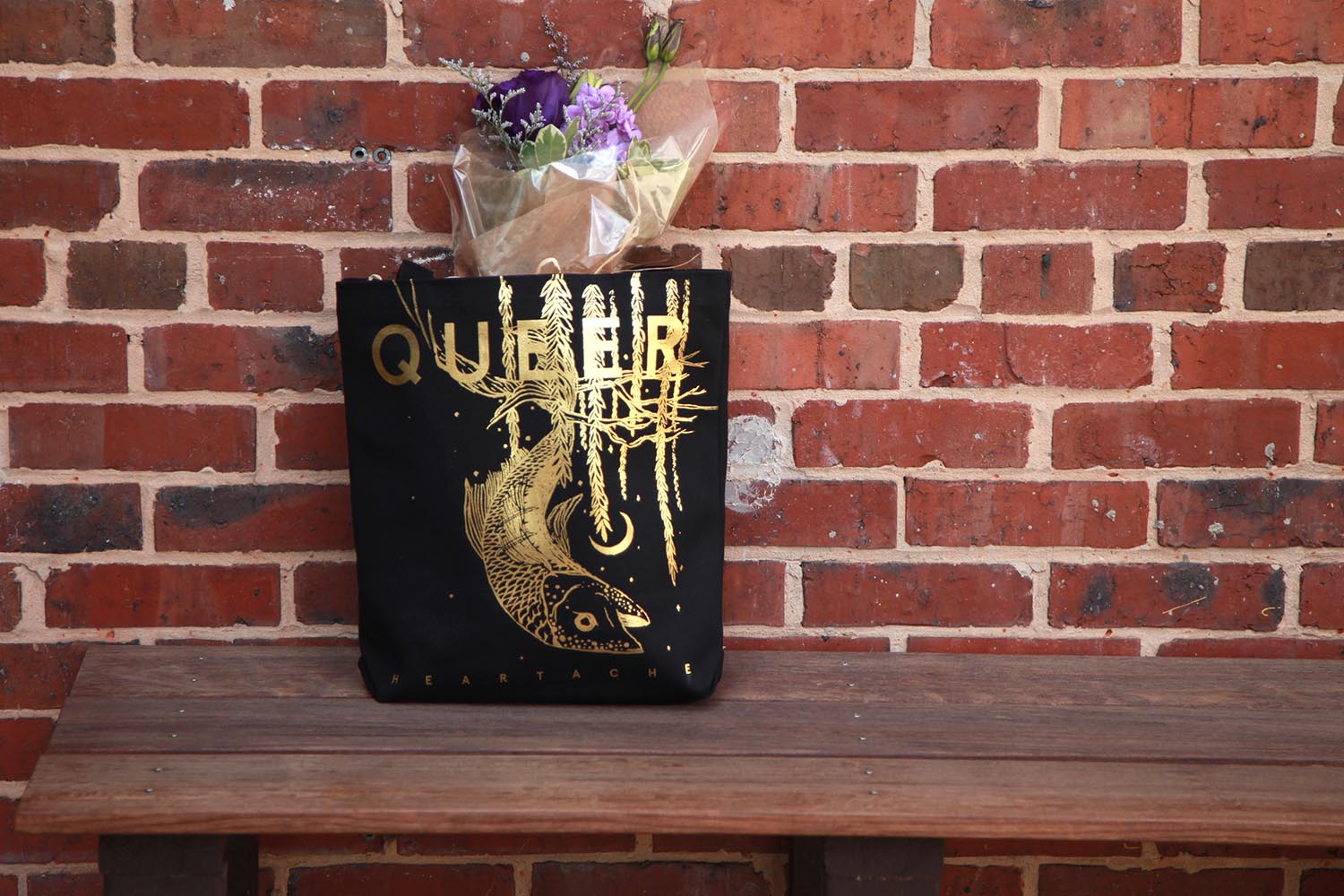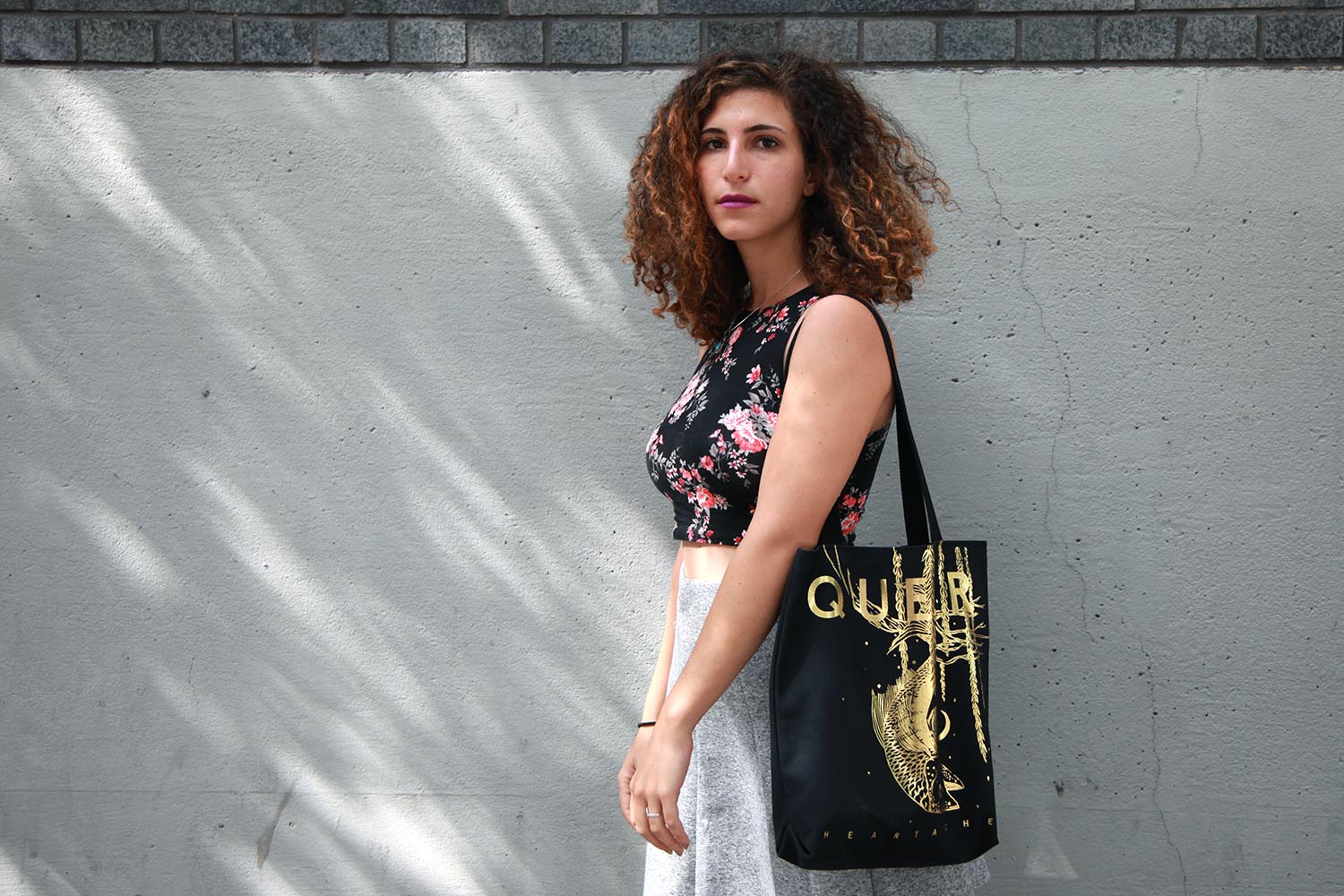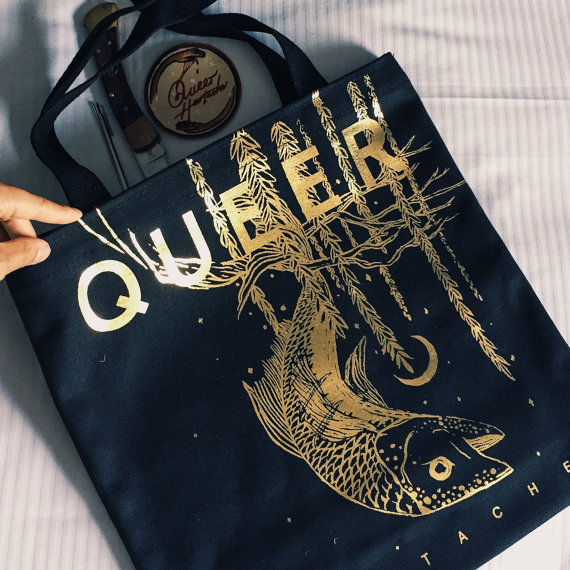 Printed by Envirotote