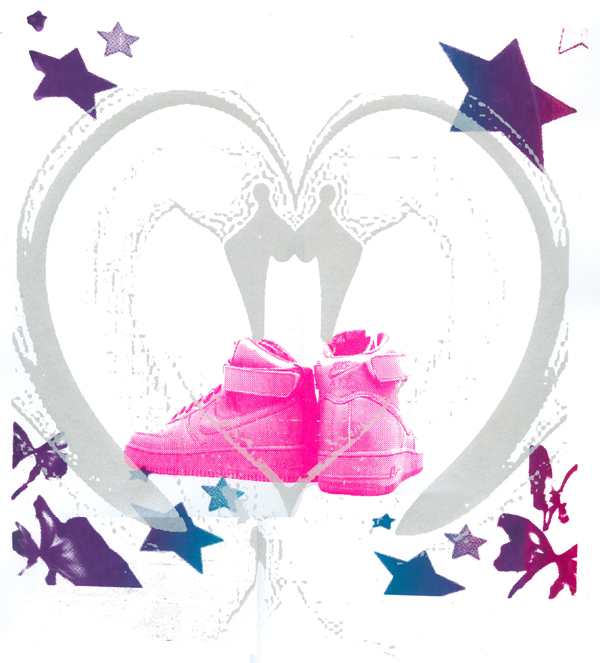 Welcome back to Radical Teen Print of the Week! This week's silkscreen print is by Valerie Dowling, created during RUST 2009. Valerie combined three images of things she likes, using an internet image search.
We are starting a new teen print program here at The Andy Warhol Museum today: Power Up is an after school design and print program focusing on themes of women's health and wellness. We are working with six young women from
Young Men and Women's African Heritage Association
for the next ten weeks. Keep an eye to this spot every Tuesday for some fresh radical teen prints!
This print goes out to Dylan Miner, Justseeds' resident sneaker affectionado!