In November-December 2019 I was fortunate to spend time at Women's Studio Workshop in Rosendale, NY, for a studio residency to focus on repeat pattern printing on fabric. I had been interested in this process for a long time, and had taken a workshop at the Braddock Neighborhood Print Shop and dabbled a bit with a makeshift setup. I have gotten deeper into sewing, constructing banners, creating a sewing program for adult language learners as part of my residency with Literacy Pittsburgh last year, and even starting to sew some clothing. I have a dream of sewing clothing out of fabric that I designed and screenprinted myself, on a larger scale, as an art and life practice. Here was an opportunity to really go deep and hone this process, in a supportive communal studio environment of other women and nonbinary artists. Women's Studio Workshop is a pretty unique and amazing place, with a 40+ year history of supporting women artists, with a focus on printmaking. I had known about it since my undergrad days, and finally applied for a residency in early 2018.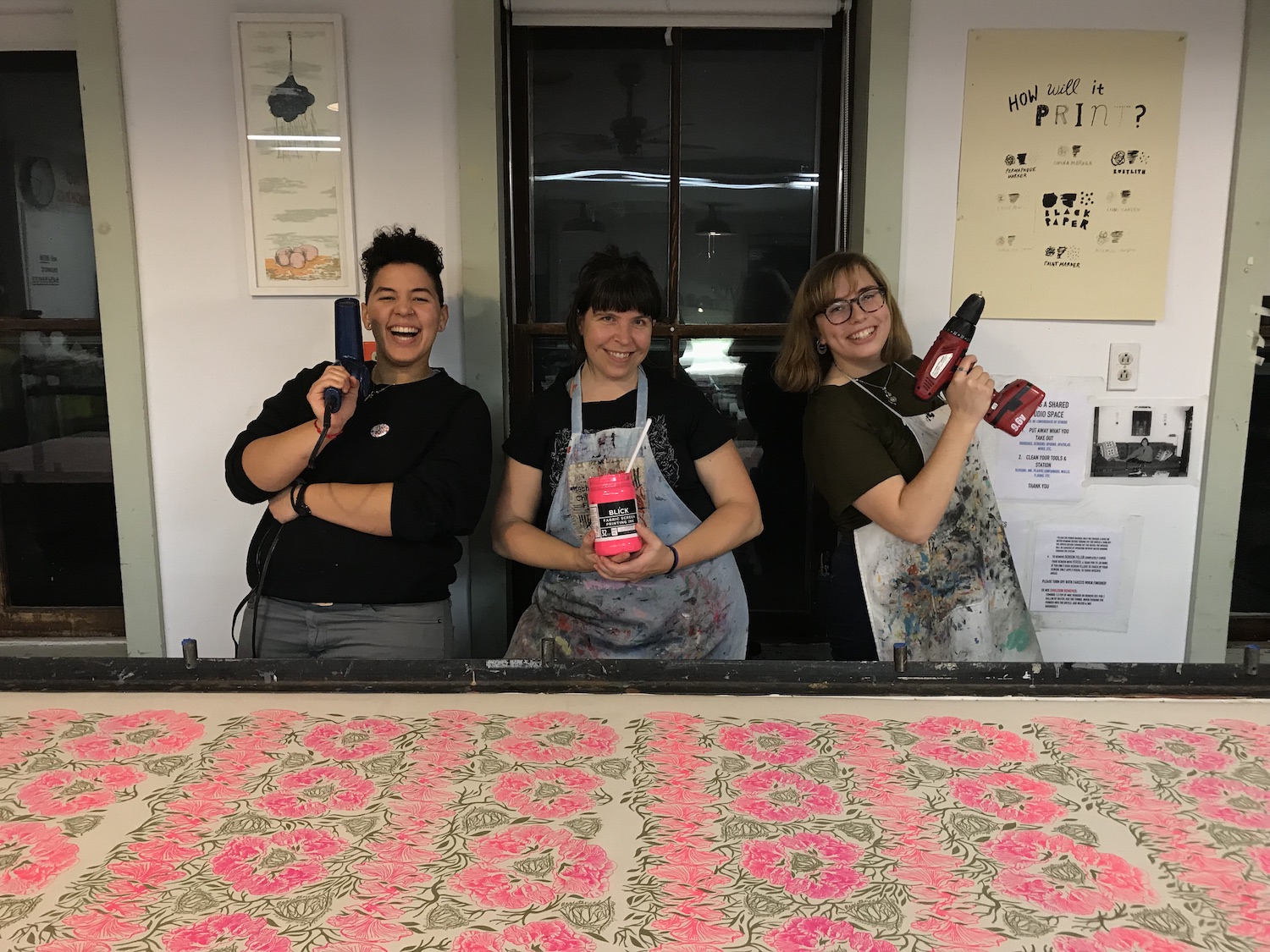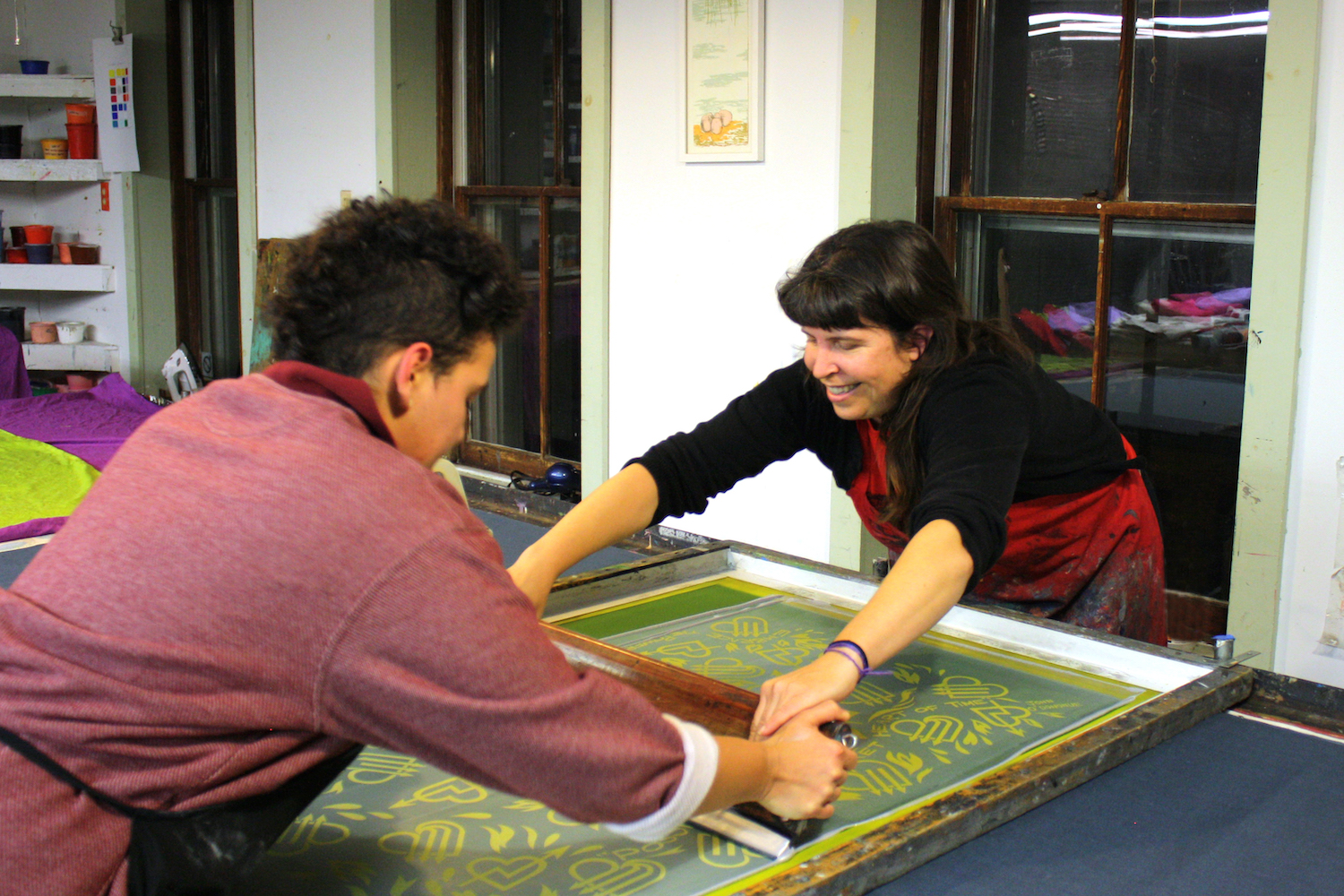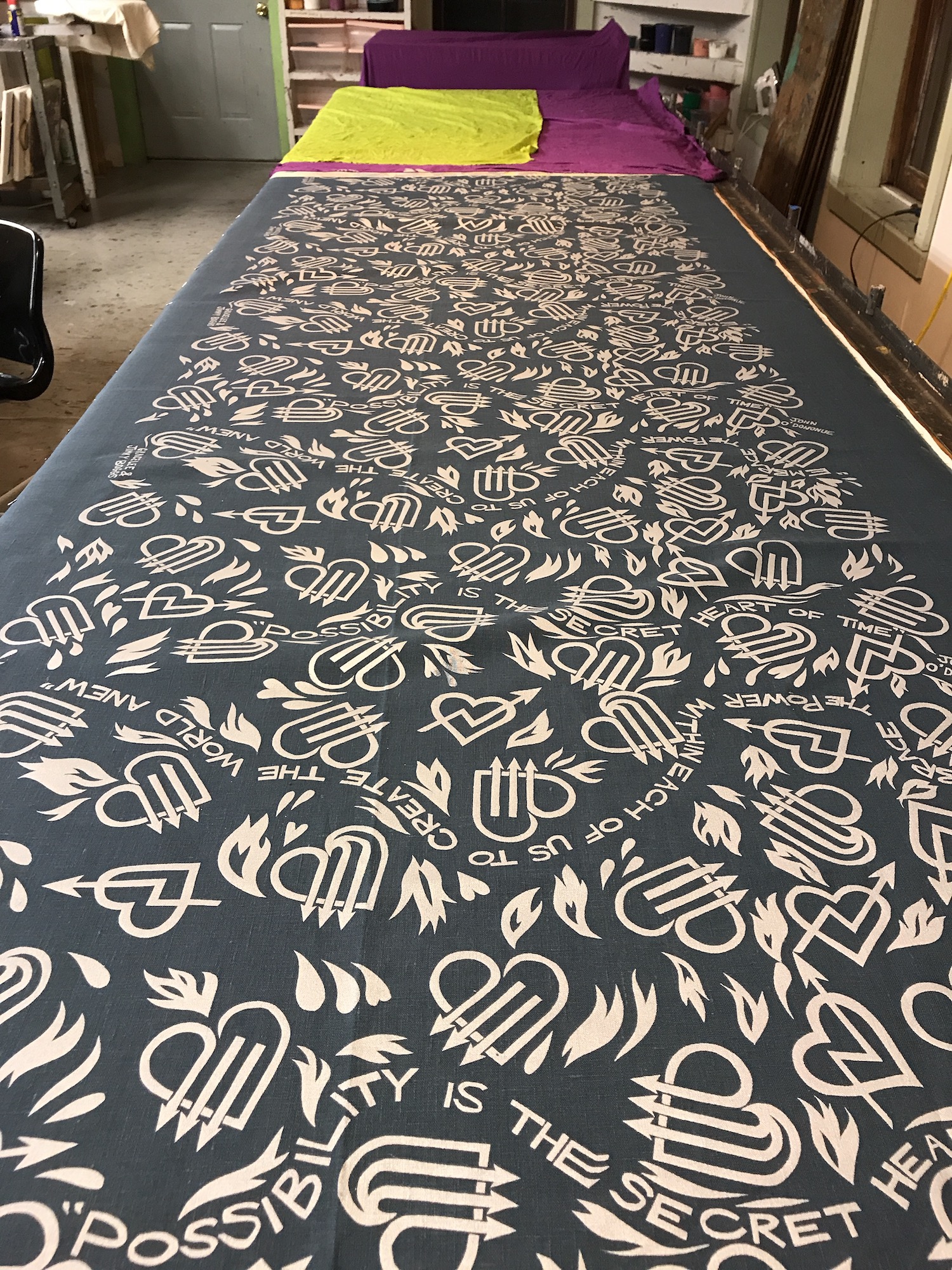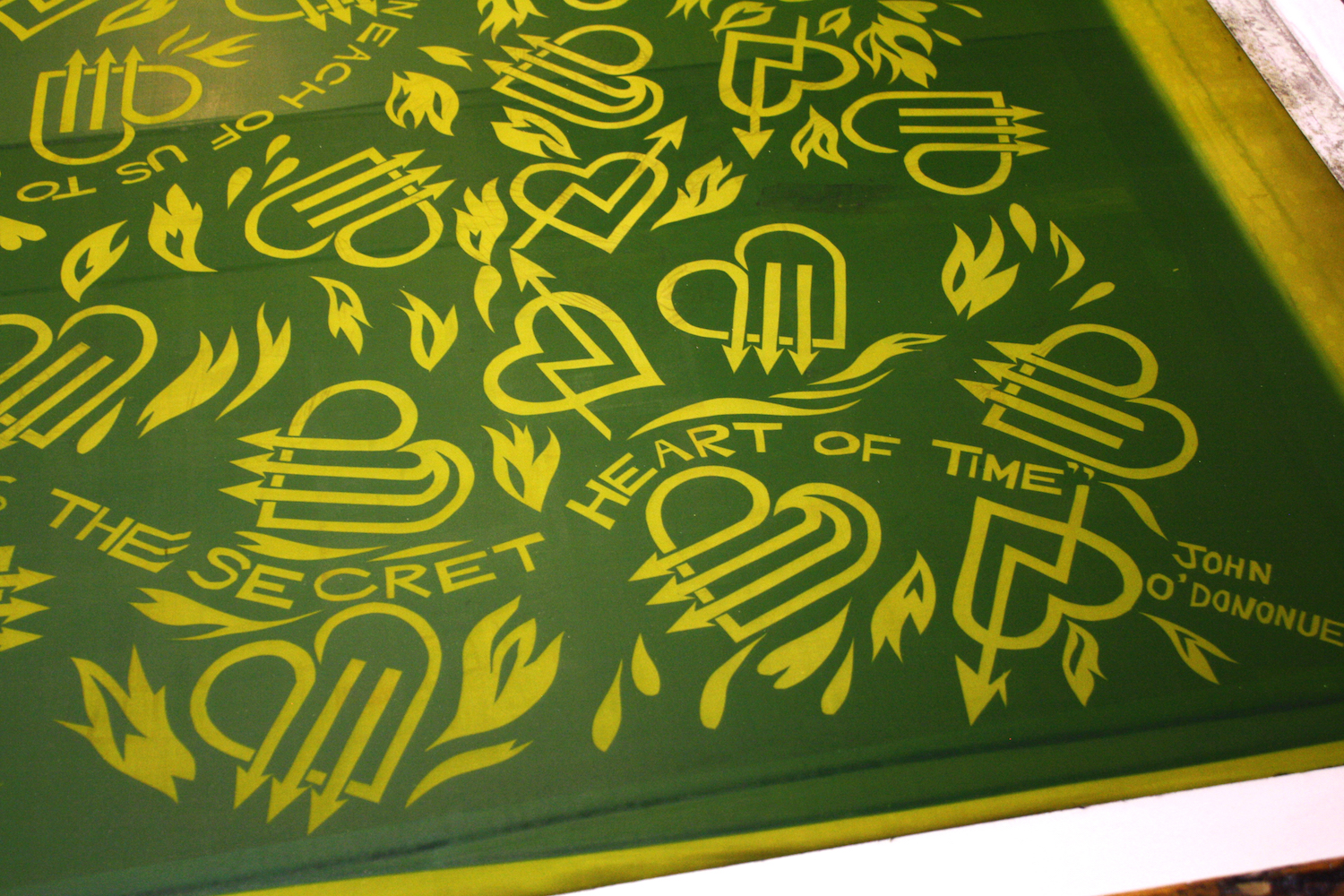 I learned how to set up a repeat pattern to print on their 16 foot table, using 30 x 40″ screens, so large that it is impossible to pull the squeegee alone, so you are always printing with a team (shoutout to Lorraine Cruz and Aurora Brush, my amazing intern print team). I created substrates from ink drawings that I scanned and laid out, and also from rubylith, a material that entails working to size, with a lot of cutting and peeling. I focused on intersecting themes of queer ecology, feminism, and individual agency and collective ethos. In the end I created not only many bolts of five distinct patterns, but I also made an editioned artist book of swatches, Exuberant Resilience, that will be available for purchase through Booklyn.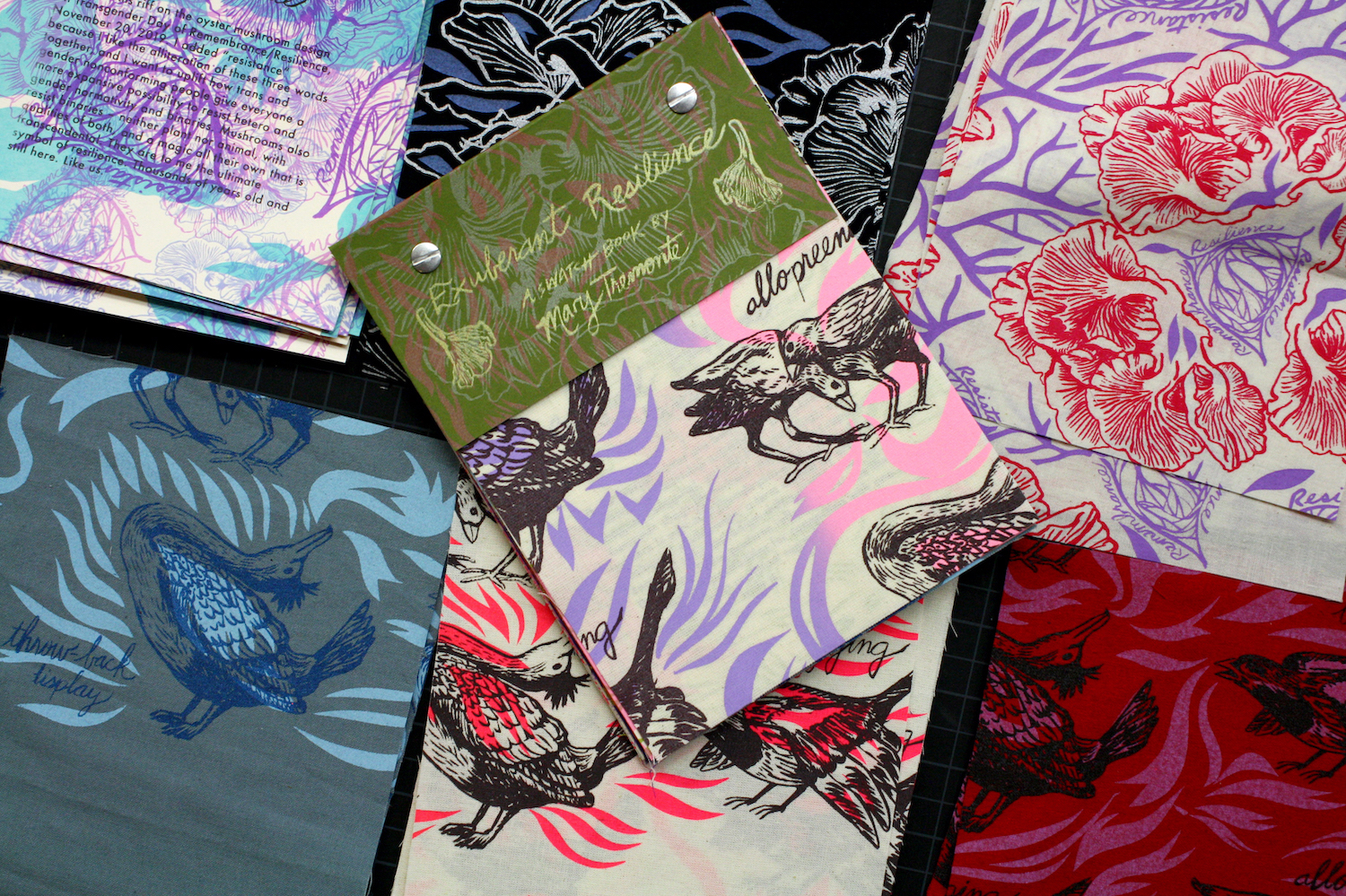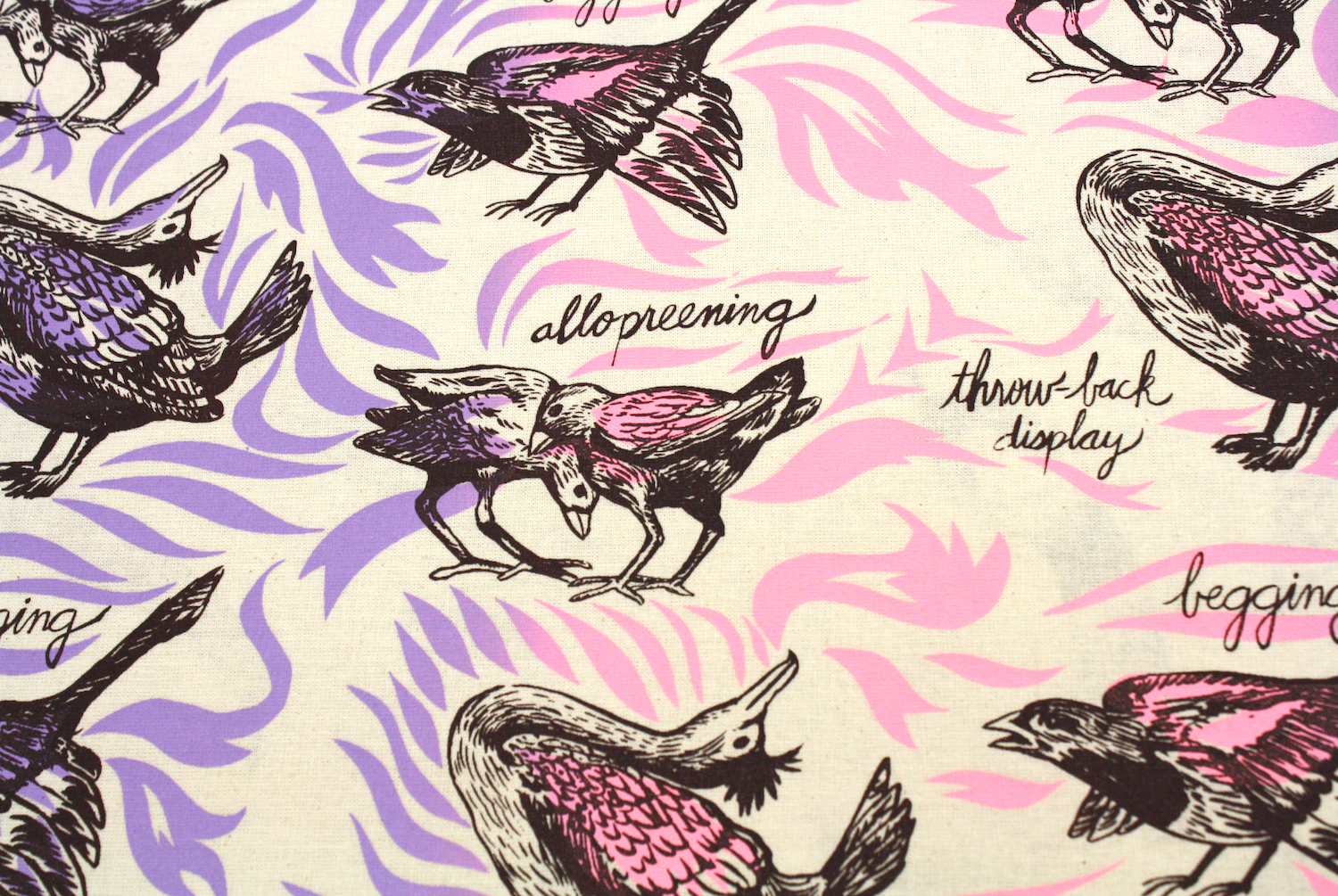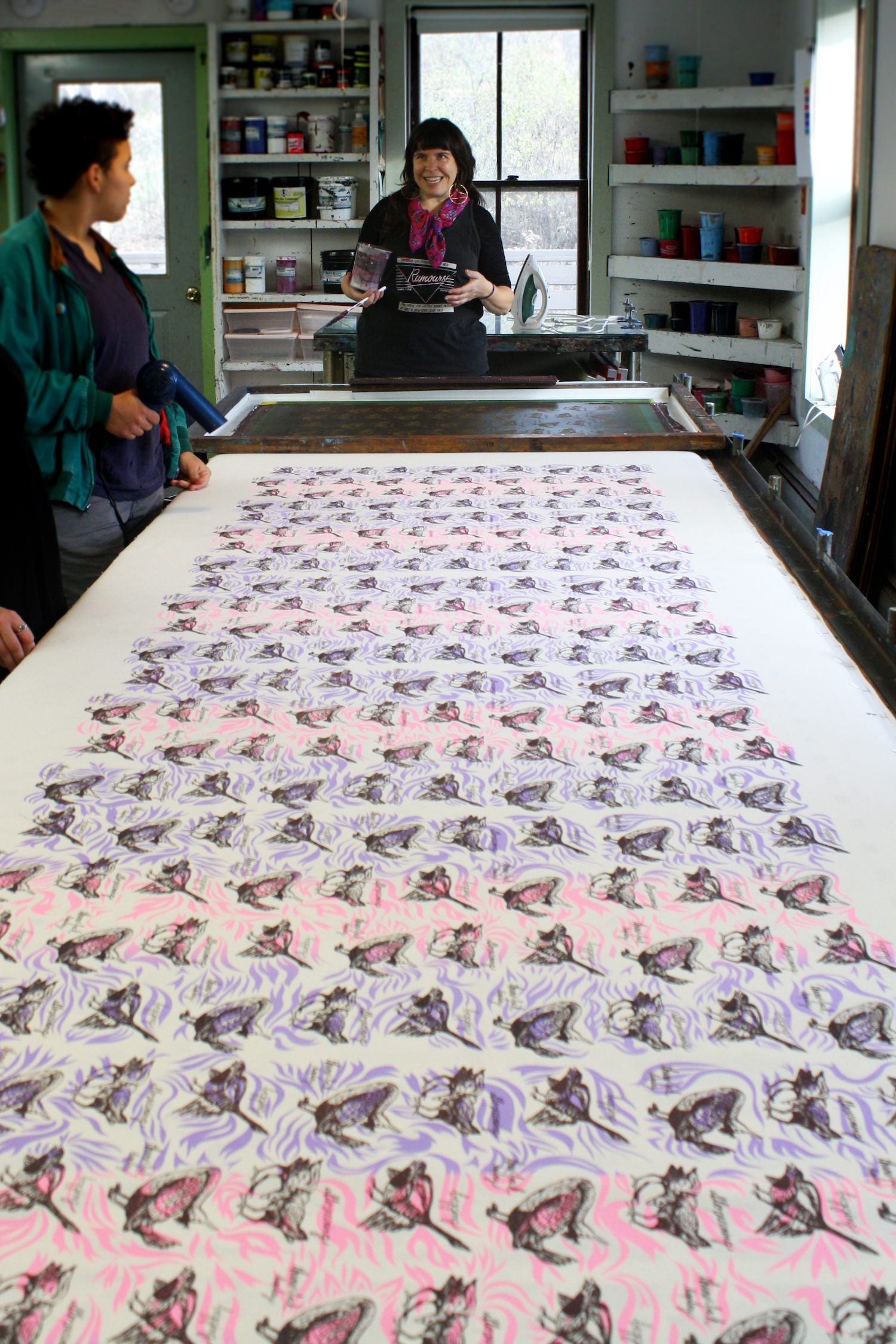 I had such a wonderful time in this studio environment, with the other artists, interns, tech support, daily potlucks, and the rail trail right outside the front door, where I spent many hours wandering the strange and beautiful region of the Catskills.
An exciting PS is that I was invited back to WSW to teach a Summer Institute week-long course on repeat pattern printing this July! More info and registration here. Come print with me! If this residency sounds dreamy to you, you can apply for a studio residency here. They just announced a new round of residency opportunities, and it is now free to participate in one. I cannot recommend it enough.