Since 2015 I've worked as Creative Director with the West Virginia Mine Wars Museum, an independent people's history institution in Matewan, WV. This past October, we took a big step and moved our whole operation into a new, larger building. We didn't go too far: now we're across Mate Street from our first building, and that's it above — the old Matewan Bank, most recently a BB&T Bank, and now owned by the United Mine Workers local 1440, with which we have a continually deepening, mutualistic relationship. I'm both proud and humbled to be leading the rebuilding and redesign of our whole museum, which occupies half of the first floor of the new building. When we first opened our doors five years ago, I couldn't have predicted we would have reached this point so soon!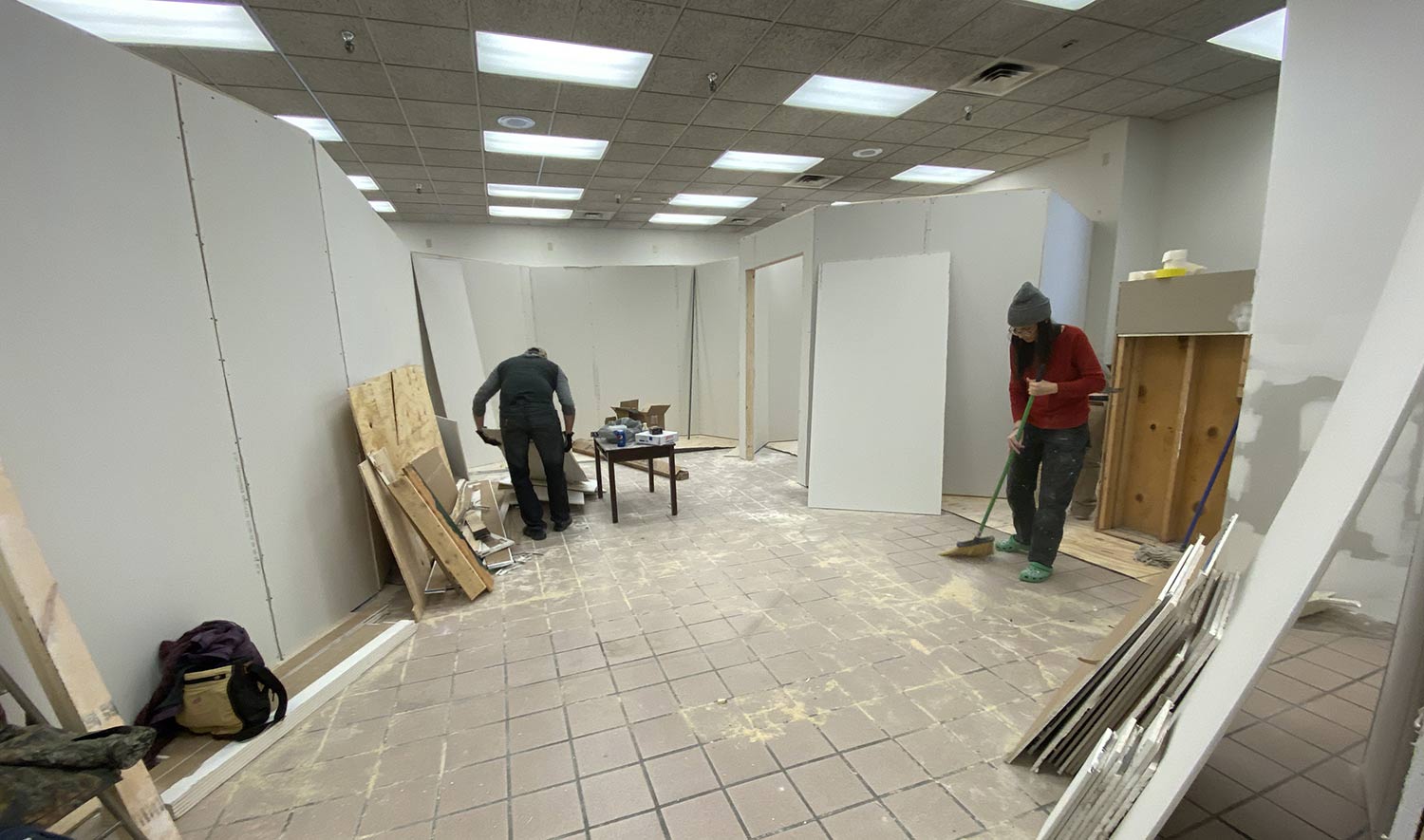 There's a lot of consideration that goes into a project like this museum, but a lot of that happens behind the scenes. So, for the curious, I've started a new channel on the Justseeds blog, Museum From Below, where I'll document my own thoughts, processes, and experiences throughout the rebuilding of our people's history museum in the Appalachian coalfields. The title of this channel is a nod to the concept of "history from below", a frame for understanding human history where "from below" refers to all the rest of us who live and work below the upper crust, below the rich and powerful. When we're talking about history "from below" we're challenging the "Great Men" narrative – one of many styles of exclusive, dominant histories written by oppressors, victors of war, colonialists, industrialists, racists, urban developers and re-developers.
Our museum, then, is a Museum From Below.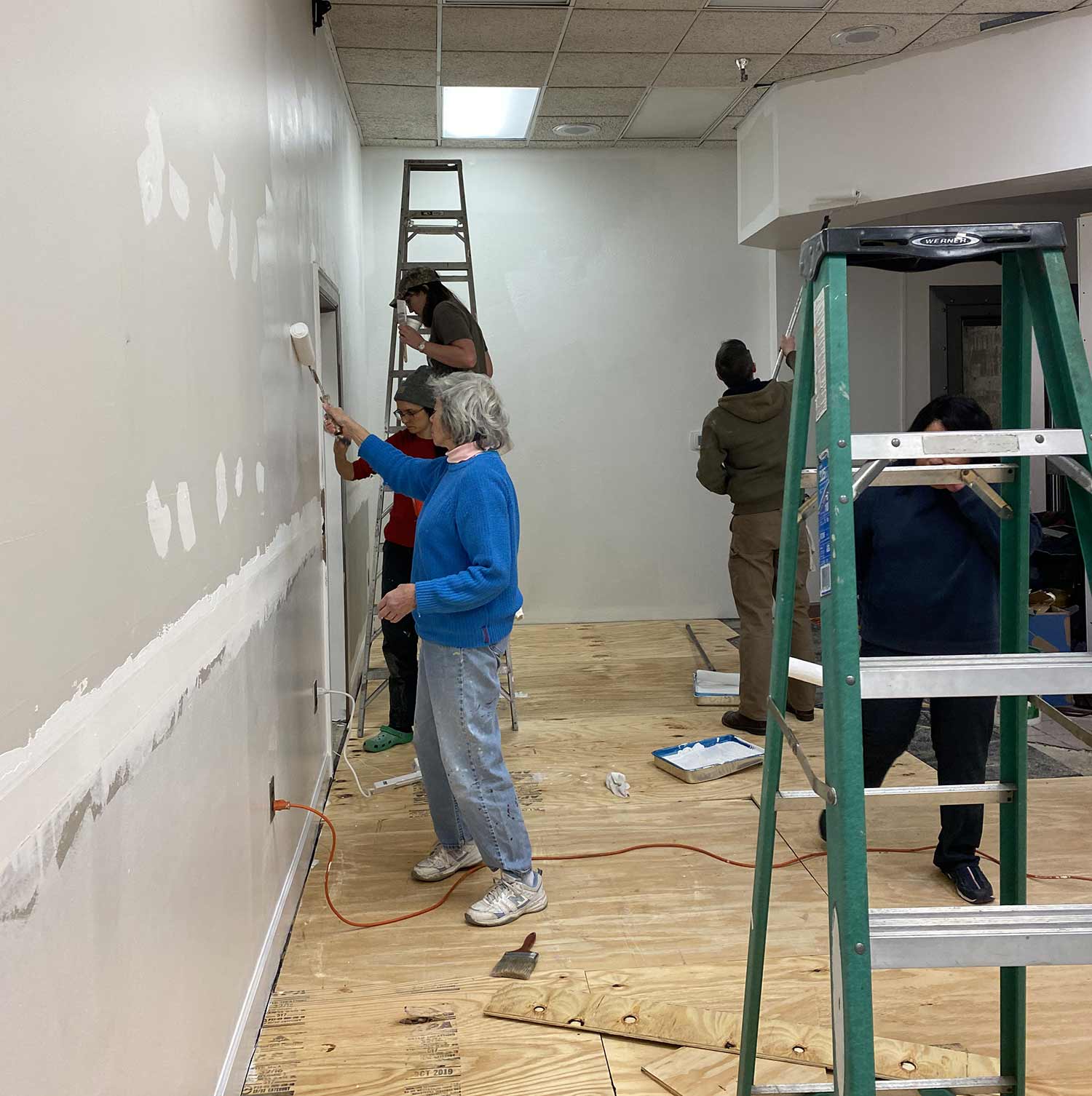 I've already linked this new channel to a couple of previous essays, starting with this recent piece from last summer where I scratch at some ideas about how we approach artifacts, and dig a bit at the links between mining and militarization and the history of aerial bombing. I've also included this 2016 piece about designing and building the replica canvas tent in our museum. And, if you like, start with this interview I did with Zach Furness which he published with Souciant in 2015.
The new West Virginia Mine Wars Museum opens this coming May 16, 2020, so mark your calendars! Until then, I've got a lot of work to do on the ground, so I anticipate that the upcoming writing on this channel will begin as I reflect on some of these experiences after we open our new doors. But hey, since you rarely get to see the "before" pictures for a huge project like this, here's some pics from this past weekend's work. Unlike most museums, our board of directors is genuinely a "Working Board," and here they are: pulling up old carpet, putting down plywood underlayment for the new carpet to roll over, and patching n' painting the walls on the admin & merchandise side of our big new space. And have a look at our new exhibition walls, just recently framed and drywalled by the amazing crew with Revitalize Appalachia (a project of Coalfield Development)!
It's already coming together, so stay tuned!
What's the best way that you can support our museum? Become a sustaining member right here, right now! We get a little bit of support from our endless pursuit of grants, but the best and most consistent funding comes from the direct support of those of you who believe in telling a people's history.
Get involved with us today!