A new mural in honor of all nature, land and forest defenders across Turtle Island, battling capitalist tyrants to save what is left of the living world. I painted this thinking of frontlines such as Ada'itsx/Fairy Creek, the Atlanta forest and the Yintah. Pink realtree camo pattern is also a huge part of queer bush counter culture and I wanted to showcase where my heart lies.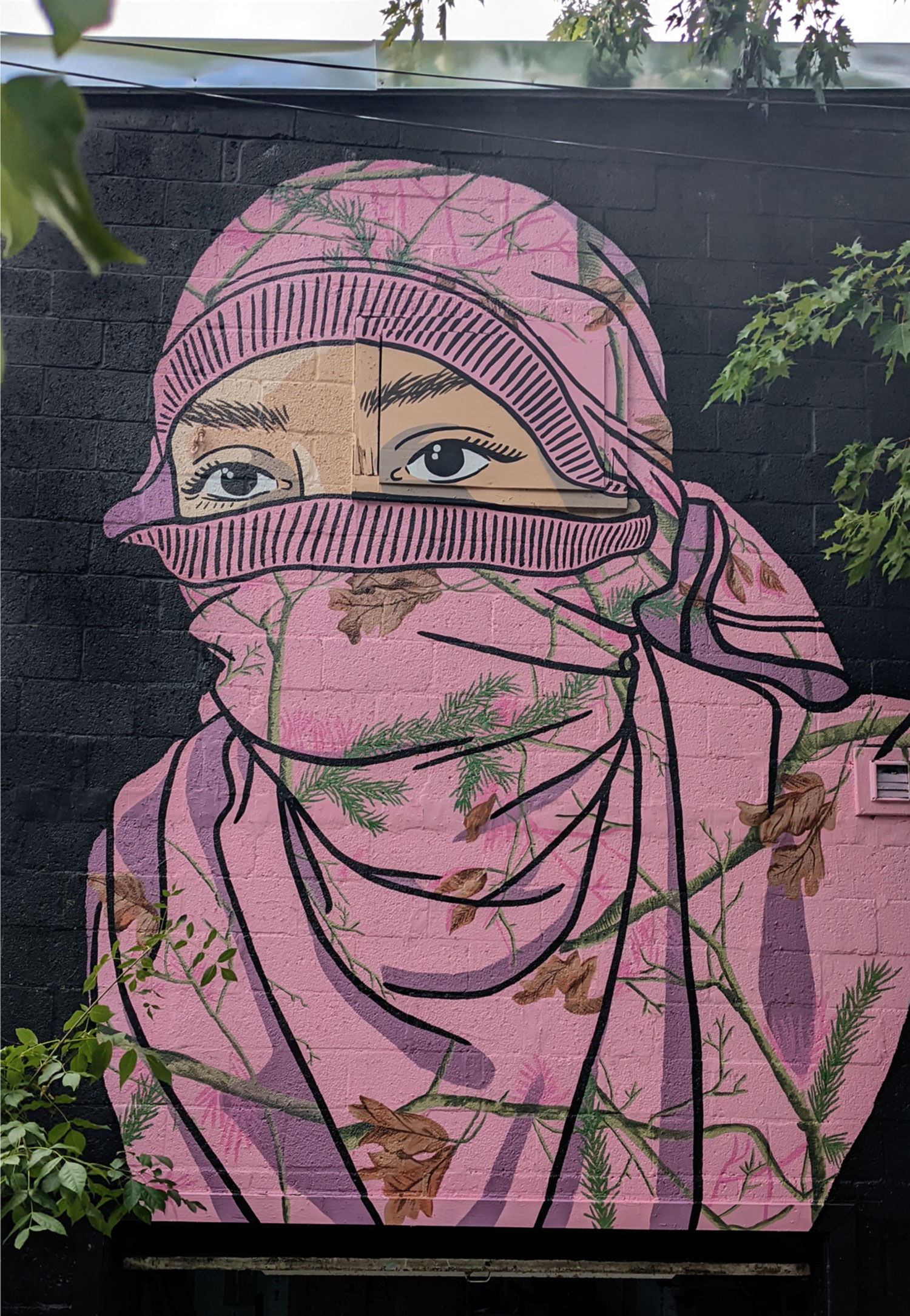 I painted this during a local neighbourhood alley jam fest that happens every year in Vieux-Rosemont, Montreal, Qc, Canada, called Canettes de Ruelle (alley cans). It's a sweet sweet long weekend during which many different types of artists meet (pro muralists, newbies, old school graff people, local vandals, etc) and it's not about who has the biggest rep, who gets the biggest wall, but about community, and neighbourhood folks are holding it together to make it happen.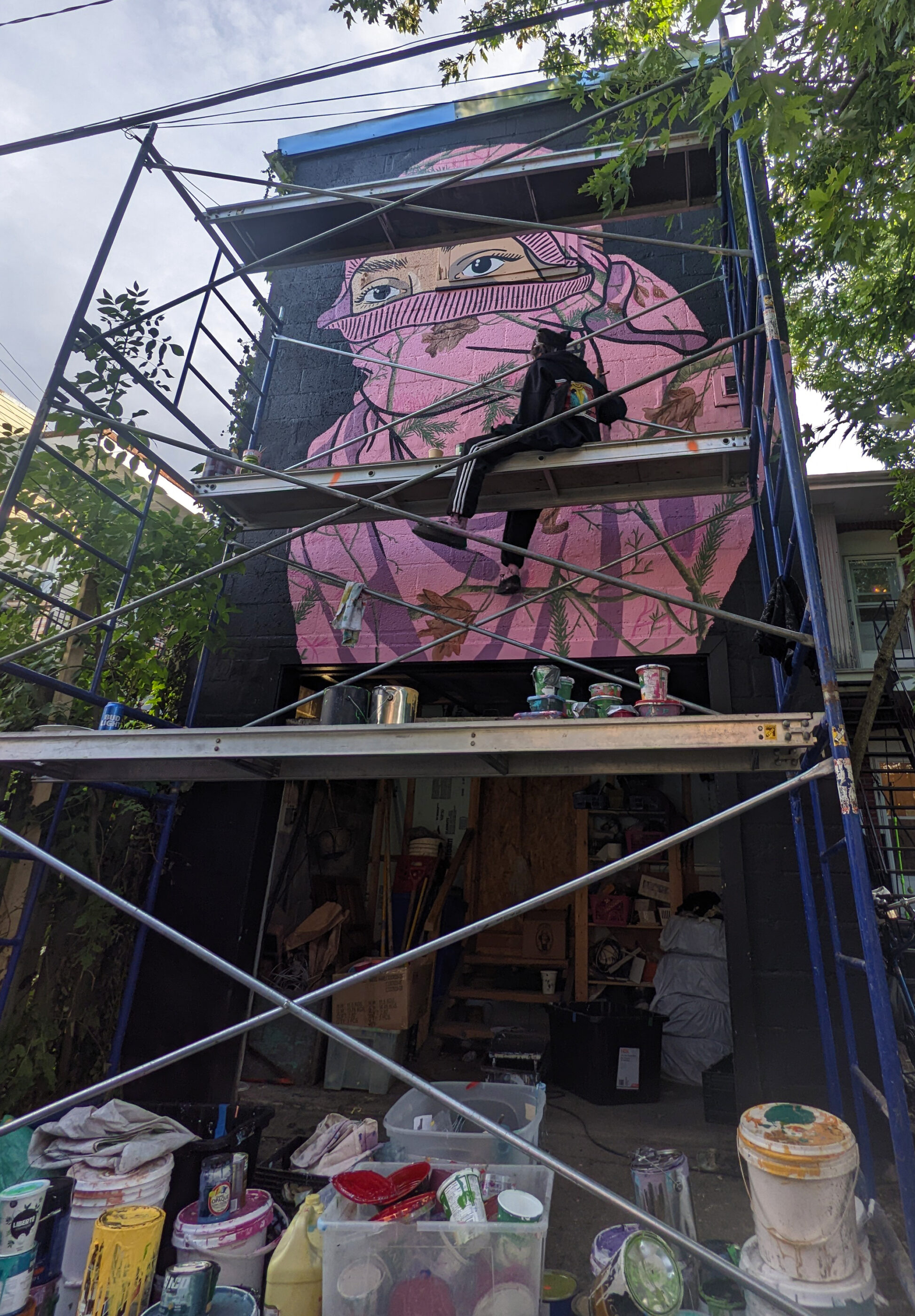 CDR is also special because of the amount of women and ENBY artists (including seasoned muralists, writers, amateur illustrators and everything in between) who get to be given space to paint. It felt very special to walk around the alleys and see everyone have a great time and witness so little toxic masculinity culture that is rampant in graff culture and some big mural production festivals.
I shared space with the Collages_féminicides collective! They did a wheatpaste under my wall on the garage door, reading « Feminicide, not one more »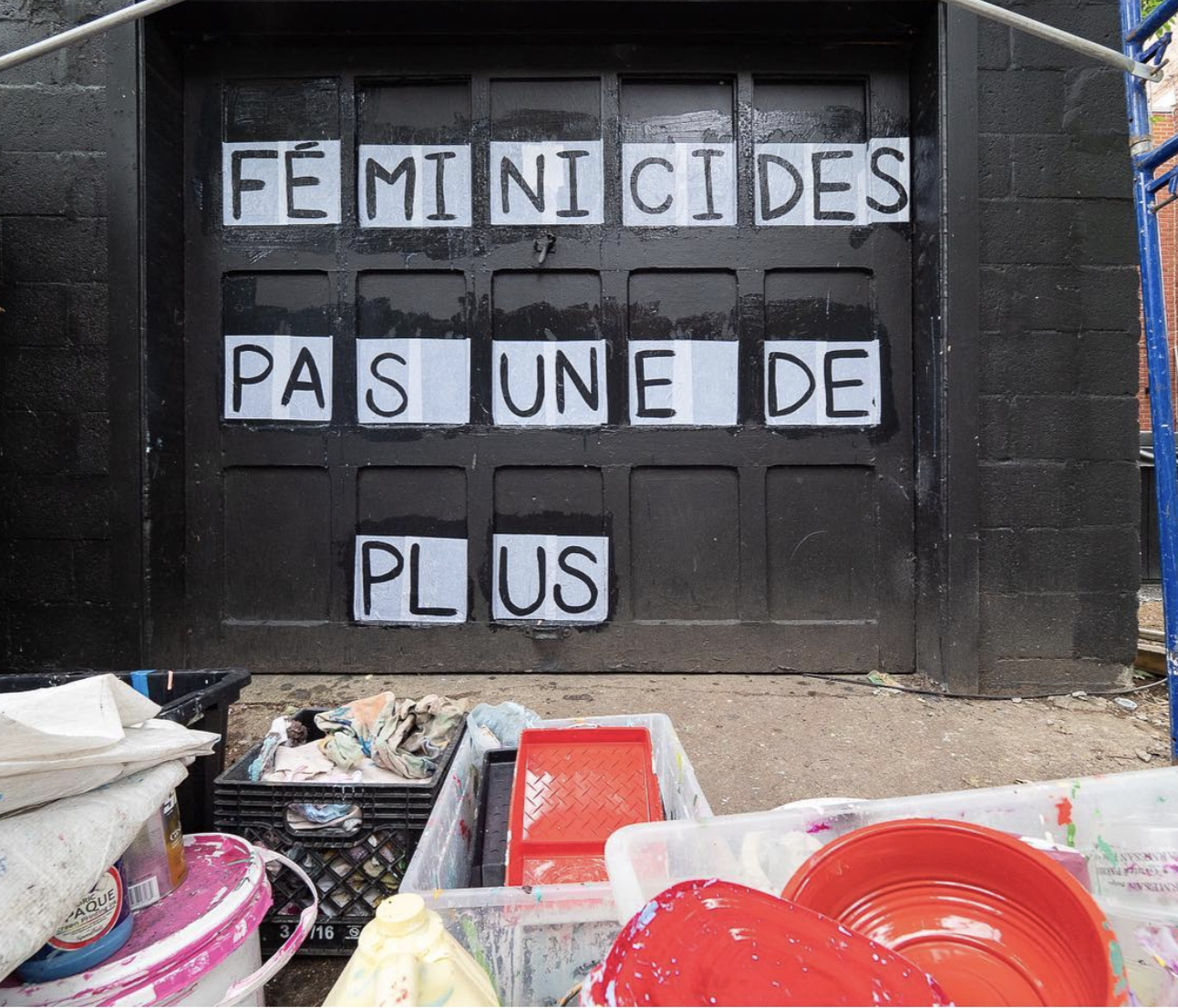 CDR was super well organized with many nice volunteers, food and coffee and music and equipment to share, and I managed to paint all my wall with leftover donated paints.I truly wish for this event to stay small (40 walls and 80 artists is big enough already!) and doesn't grow into yet another monster festival that alienates everyone.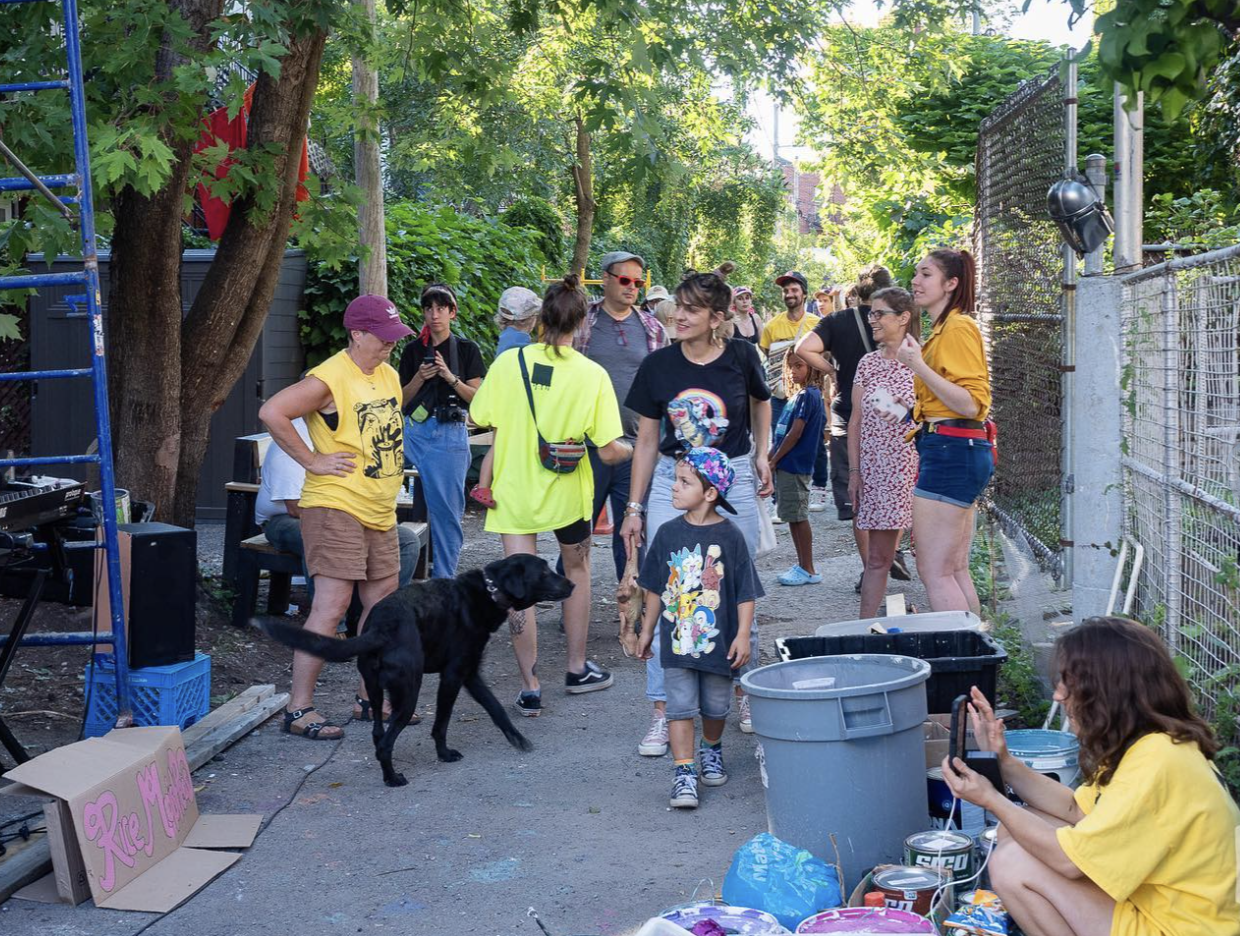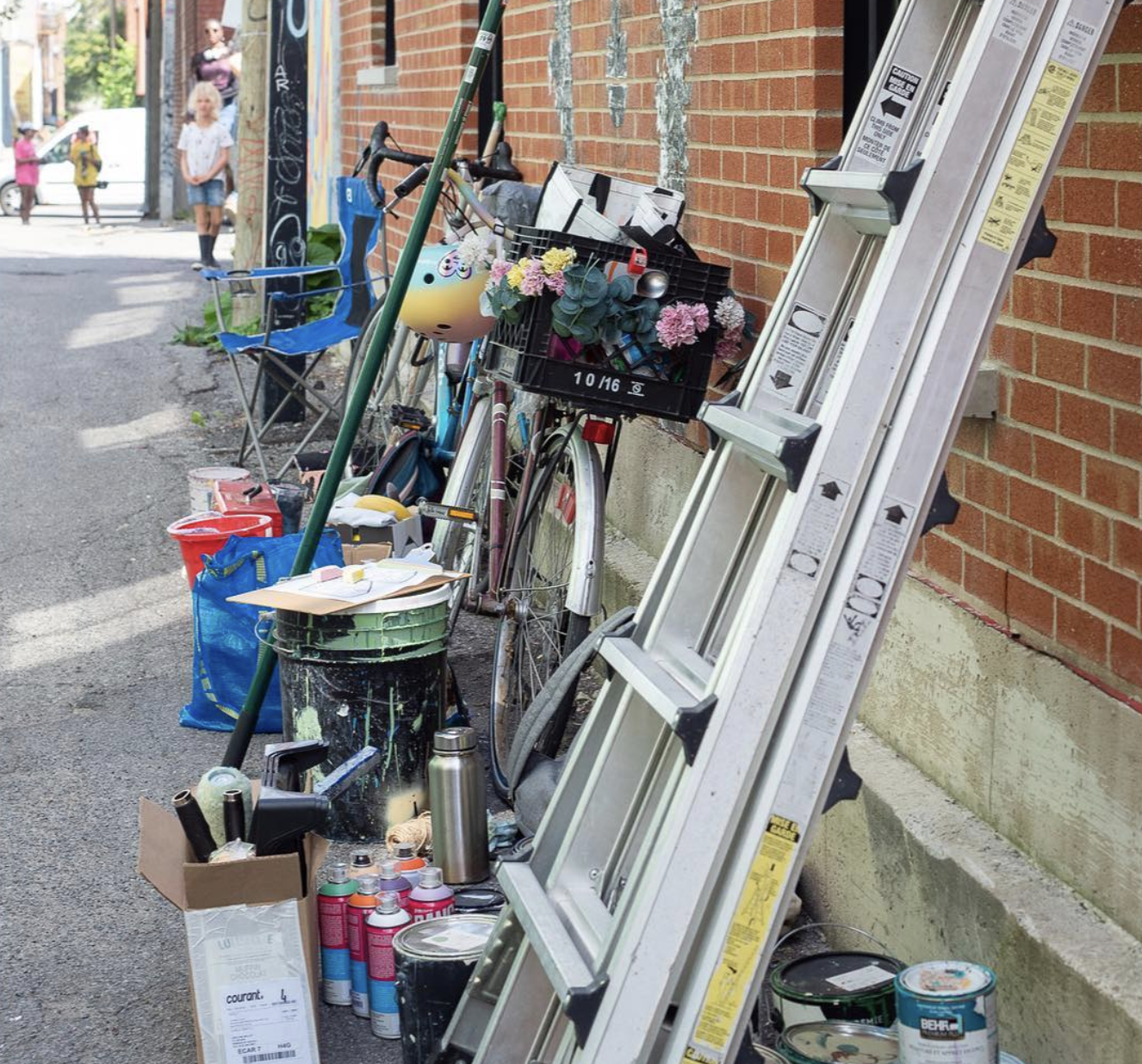 There were so many great artists I didn't want to pick which ones to show you so you can go see for yourself on the CDR instagram account all the beautiful people working on their walls.