First printed in the summer of 2017, this is a new edition for 2022!
Politics still have no place in the reproductive medical choices people should be able to make. The phrase "Trust Women" is historically attributed to the late Dr. George Tiller, a physician and abortion provider who was known for wearing a lapel button bearing these two simple, powerful words. While we celebrate that the dialog around gender and abortion access has expanded since Tiller popularized this slogan in the 1970s, we also continue to find power in these two simple words: we must trust individuals to make the decisions that are right for themselves.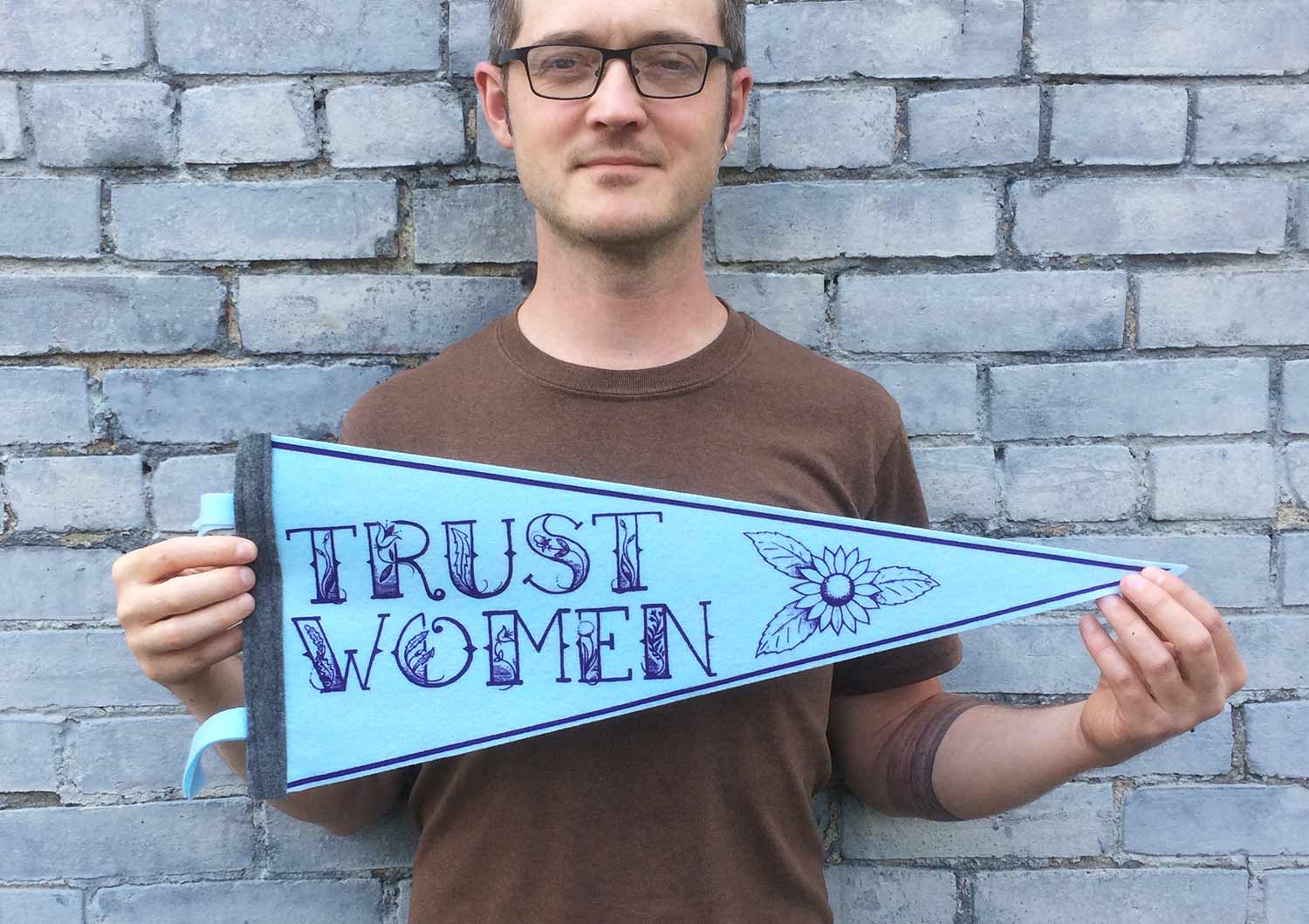 Access to safe abortion care is becoming increasingly harder to obtain. These pennants urge us to rally and shout our support for the fundamental right to reproductive medical care for all! They look great on the wall of your home, office, home office, nursery, or school!
Trust Women is one in a series of three feminist abortion access pennants, a collaboration between Rebecca Susman and Justseeds member/owner Shaun Slifer. The designs are hand-drawn, then screenprinted by hand onto felt. The felt is cut by hand and machine stitched in a limited edition of thirty pennants.