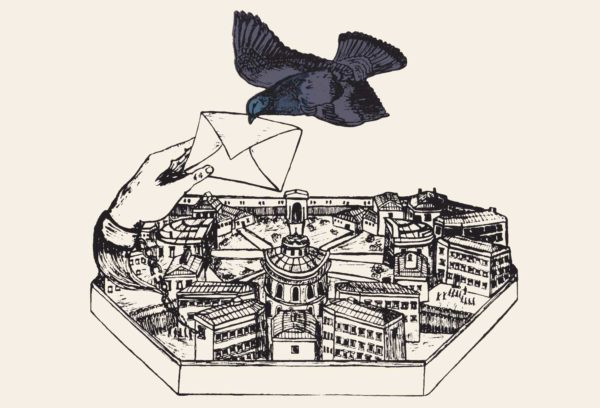 During the holidays, remember to write to those incarcerated and migrants in detention centers who are so far away from their homes and loved ones. Here are two amazing organizations you can support: Black and Pink that supports LGBTQ incarcerated folks through letter writing, and Mariposas Sin Fronteras that gives solidarity to LGBTQ migrants in detention centers. Their work are examples of fierce organizing toward queer liberation. This print above by Molly Fair is about "the power of correspondence between those on the inside and outside of the prison system. Words that move through walls, barbed wire and bars can maintain a sense of freedom. "  
These are the small gestures we can do toward abolition of the prison industrial complex. Every letter sent creates solidarity and a sense of family with the incarcerated & urges them to use their voice to rise against systemic violence.
You can find a penpal here: www.blackandpink.org/pen-pals
Illustration by Molly Fair, "Words Break Down Walls " available here.