Got queer heartache? Wear this queer heartache patch proudly on your journey toward queer healing.
This patch features two golden brown hands holding the words Queer Heartache in crimson. The text is formed from veins. It has an iron-on backing so it is ready to be iron-ed on to back packs, denim jackets, anywhere that you want to show your pride. This patch celebrates that queer healing is only possible after holding your heartache and grief intimately and with self-love.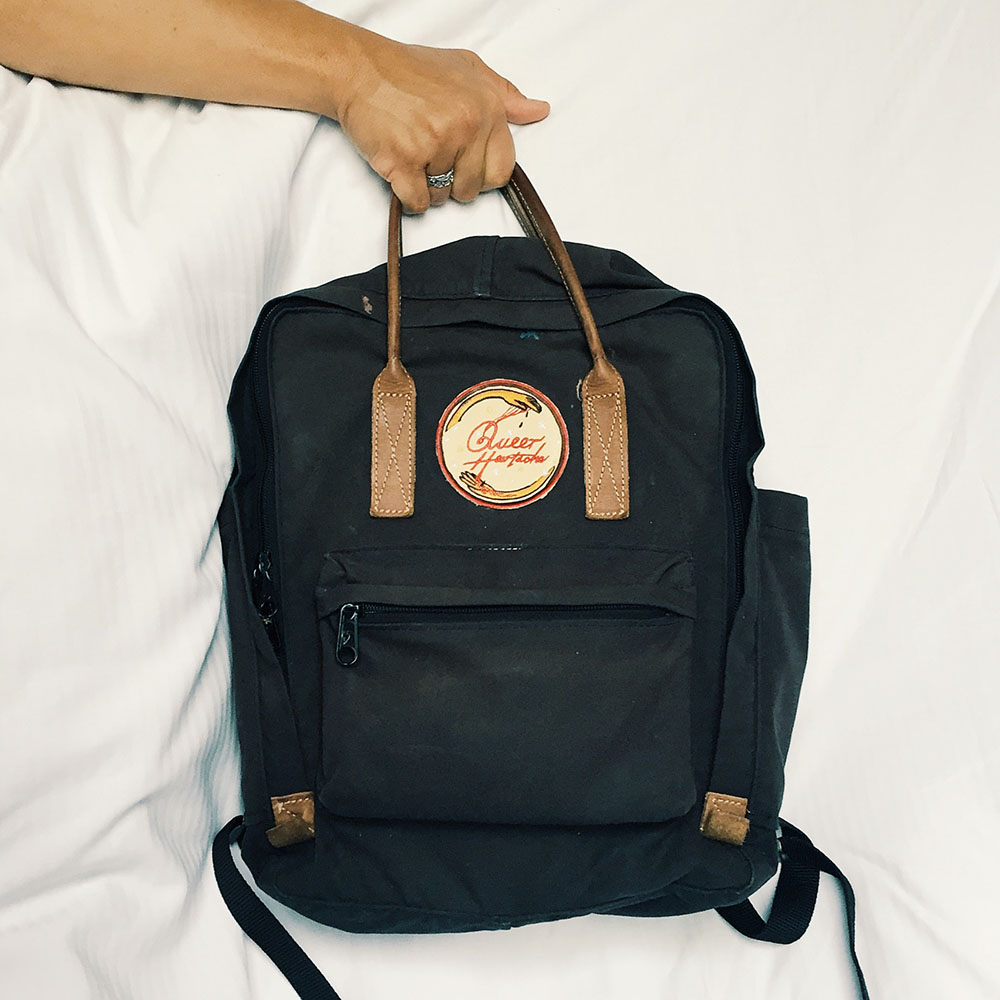 The queer heartache patch ironed on to a backpack.