Fauna is an all-ages interactive mechanical sculpture that engages the public about extinction and wildlife adaptation in the Anthropocene through an elaborate, kinesthetic hand-operated "penny smasher." Participants pick designs for both sides of their penny: one side features extinct + critically endangered animals (with several designs from Justseeds artists!) and the other side features tracks + silhouettes of urban adapter animals. Years in the works, this project made it's debut this January at the Carnegie Natural History Museum in Pittsburgh, part of We Are Nature: A New Natural History, a series of interventions in the museum space curated by Nicole Heller.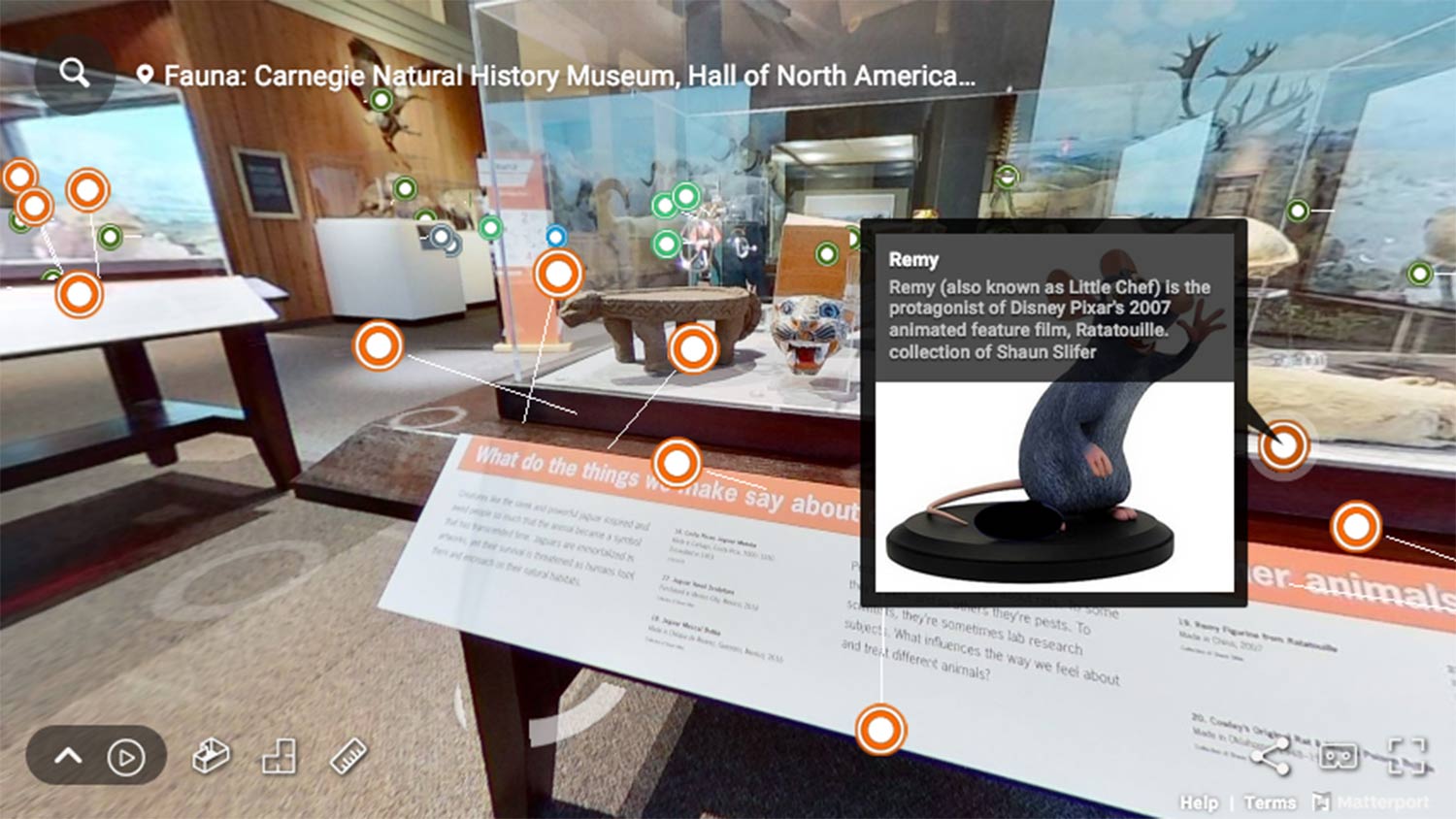 You can find Fauna in the Hall of North American Wildlife, positioned along with two new exhibition cases with objects curated by myself in collaboration with Nicole and the museum's various collections managers. We've pulled together a selection of cultural objects and biological specimens which build on the stories of the animals represented on the pennies: the shell and skull of a critically endangered Kemp's Ridley Seat Turtle, for example, alongside the disposable plastic bags that often litter their environment with lethal consequences.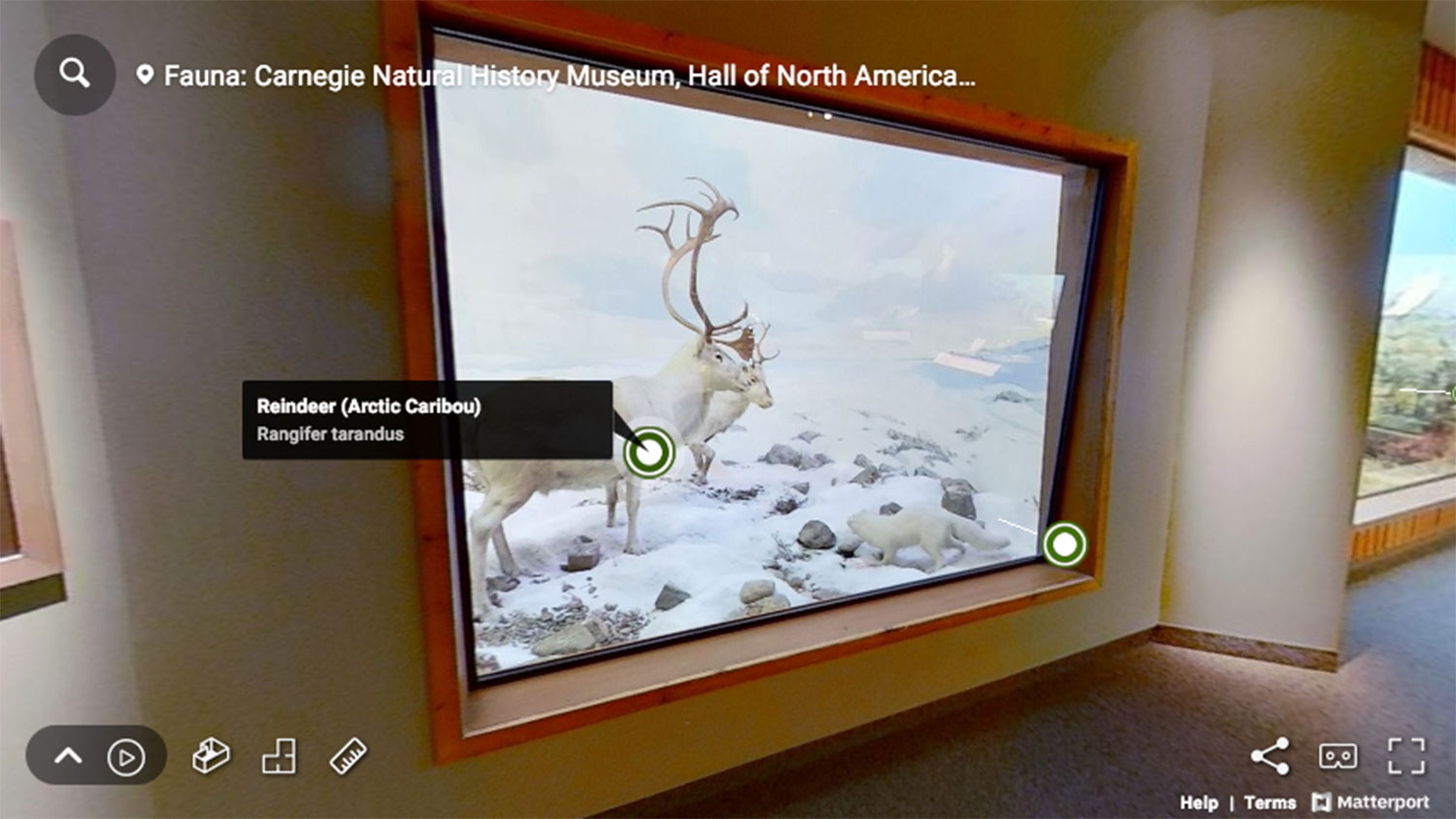 Artist Amy Garbark helped with some solid photo documentation of the installation, including creating a unique virtual tour of the space using a Matterport 3D camera. This gives us the opportunity to show you the entire environment that Fauna is currently thriving in. I've gone through the whole room and labeled all of the animals on display in the permanent exhibits, and I've also labeled all of the objects in the new cases that I co-curated. It's a lot to take in, so spend some time with it when you can!
Unfortunately you can't smash a penny on the virtual tour, but you can still buy pennies with designs by Justseeds artists from the first edition from Justseeds here!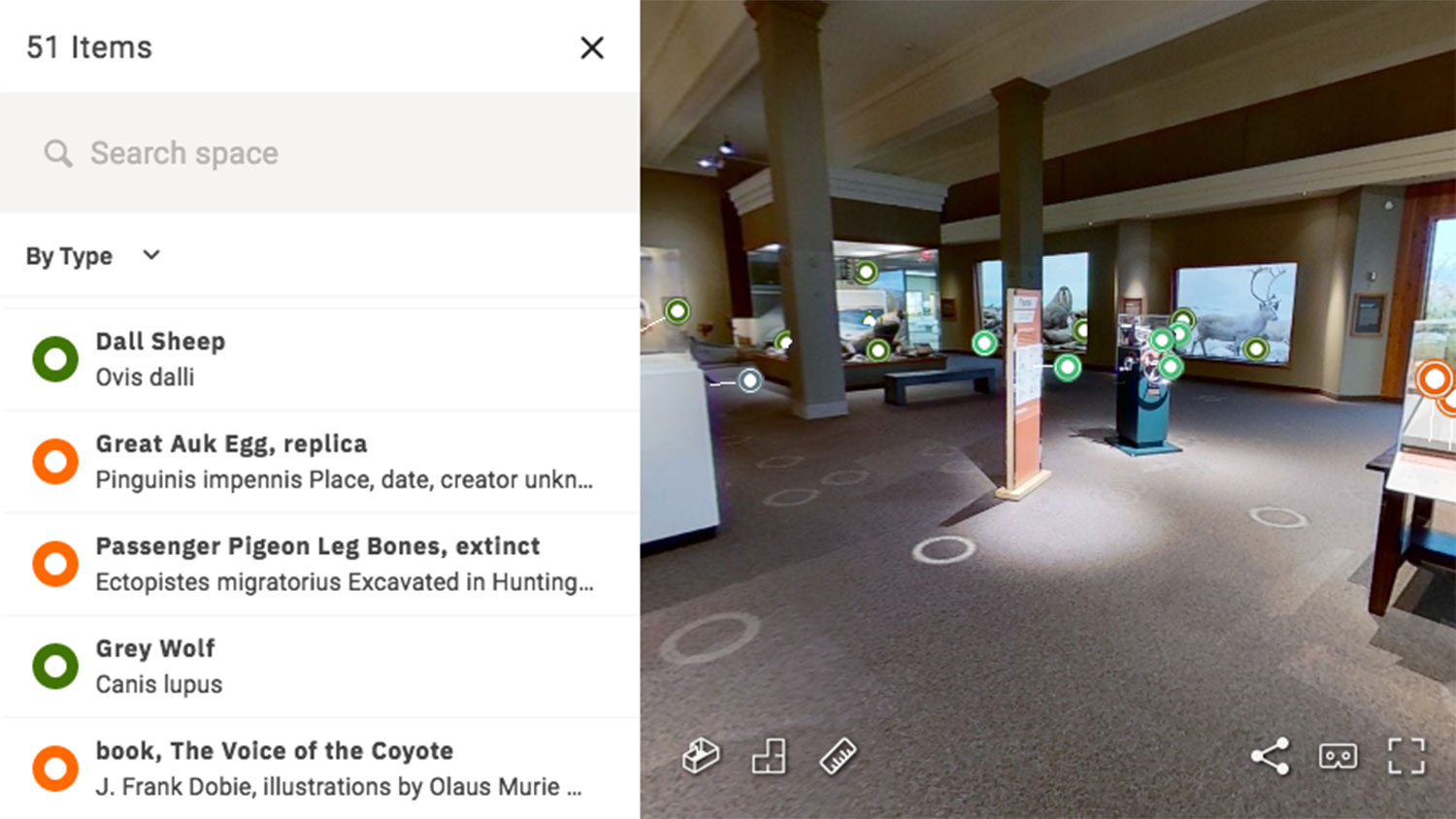 If you're in Pittsburgh or planning to visit, find out everything you need to know about seeing the Fauna exhibit right here. There's a change machine and a bowl of pennies in case you forget yours, but the penny bowl is often empty so grab some before you come by.