This Is An Emergency!
Out of Stock
EDITION: 125
YEAR: 2012
PRINTING INFO: Seventeen prints in various media and nine inter-generational essays, with a colophon printed by Alisa Dix/Third Termite Press, wrapped in a clam-shell binding designed by Ladyfingers Letterpress.
ORGANIZER: Meredith Stern
SPONSOR: The Puffin Foundation
Reproductive rights and gender justice are in a state of emergency. This is an Emergency! was a response to this crisis through visual art and interviews. The artwork highlights the stories of people most affected by these issues–women, queer identified, and transgendered people. Women, feminists, and queer identified people are largely absent from most historical texts, and this project sought to tell some of these stories.
The written portion of this project took the form of a small, hand-sewn zine, which included interviews with Judy Kashoff, Gina Glantz, Peg Johnston, Heather Booth, Ken Rinker, Virginia Reath, Elizabeth Esris, and Judith Arcana. Also included was a comic by Susan Simensky Bietila. In these documents, interviewees shared their personal stories as well as their experiences working for equality through political and grassroots movement work. This aspect of the project was deliberately inter-generational, with younger people interviewing their mentors/ elders.
This project was a collaboration of over two dozen voices. Contributors are people who have experienced gender and reproductive injustice and were moved to dream together. Stories, images and multigenerational interviews combine here to give a range of perspectives on how lives are impacted by the ability (or lack there of) to experience equality. There is no way an endeavor of this nature could be comprehensive; instead it's meant to be a small glimpse of some of the complex emotions, ideas and perspectives of people dealing with these issues. This portfolio attempts to inspire dialog and communication, and be used to shift culture and provide historical perspectives about how these issues impact our lives in the early 21st century.
Over a dozen of these portfolios were donated to organizations working on these women's and reproductive health and justice issues.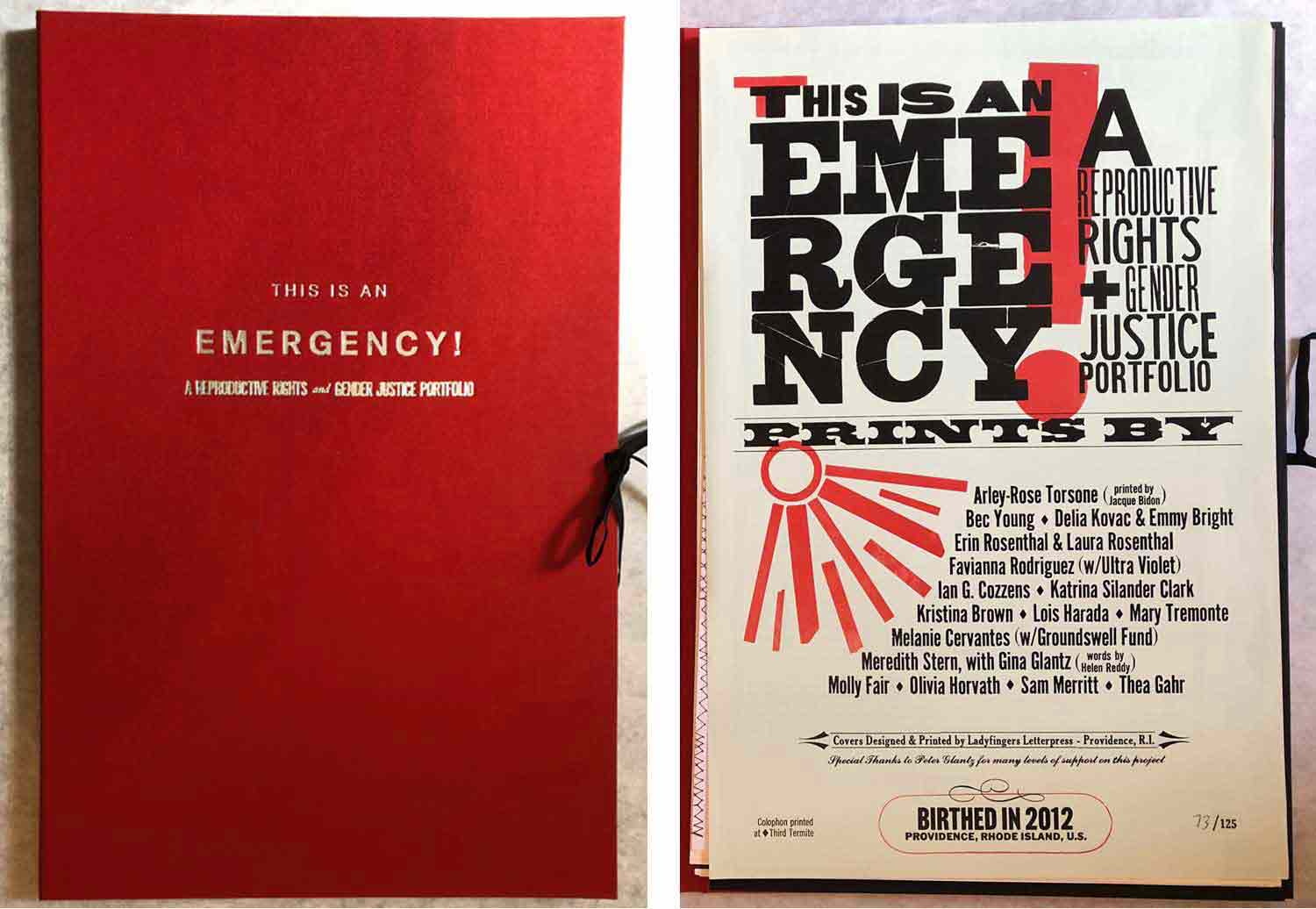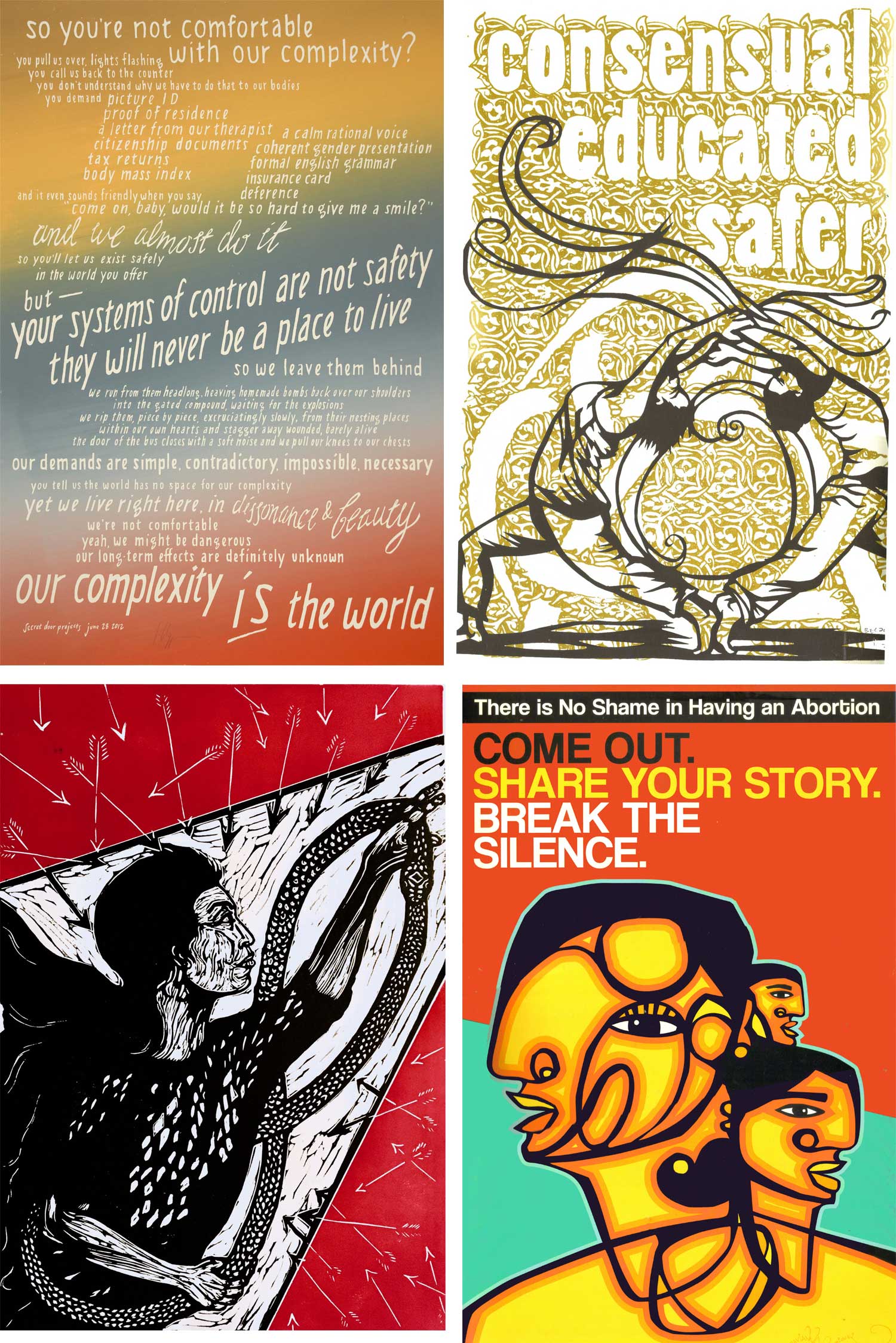 ---
We offer exhibition copies of all of our portfolios for loan to schools, galleries, libraries, community spaces, and other institutions and organizations that want to temporarily exhibit our work! Check out this page for more details and to get started!
---
Associated Artists
Other Artists
Ultra Violet (with Favianna Rodriguez), Groundswell Fund (with Melanie Cervantes), Gina Glantz and Helen Reddy (with Meredith Stern), Delia Kovac, Emmy Bright, Erin and Laura Rosenthal, Ian G. Cozzens, Arley Torsone, Arthur Katrina, Kristina Brown, Lois Harada, Olivia Horvath, and Sam Merritt